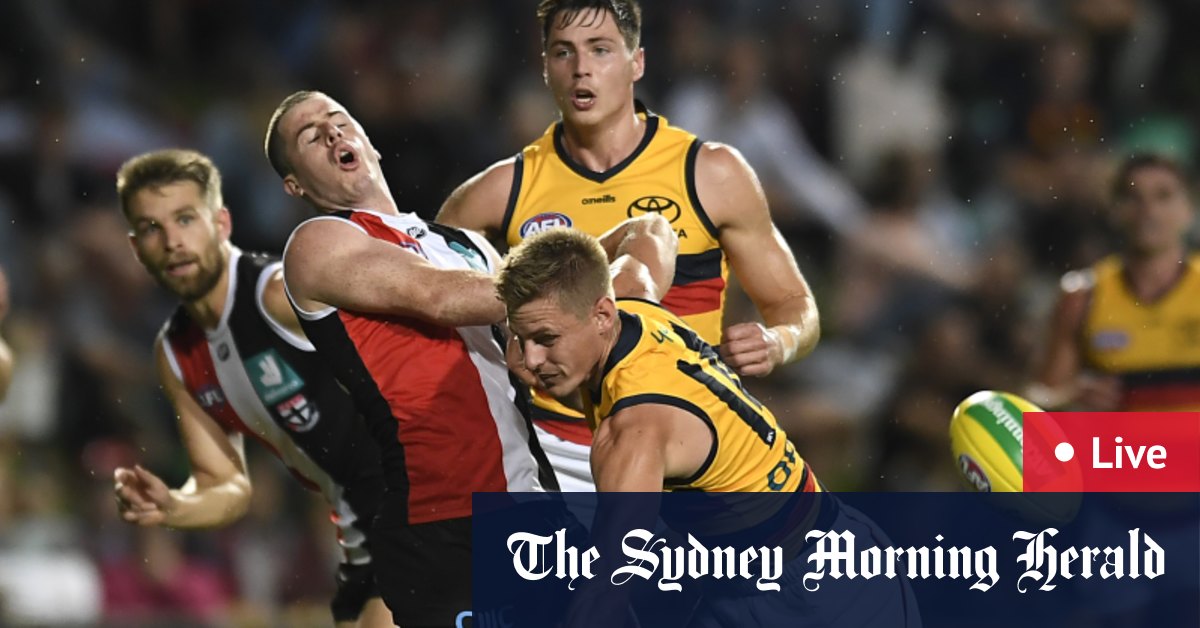 Ben Keays was one of Adelaide's best with 32 disposals (10 contested), 10 tackles, five clearances and 604 metres gained and he joined Channel Seven after the game…
Q: Congratulations on getting out of jail tonight. Extraordinary!
A: Yeah, it was. St Kilda started well. They were cleaner. Skills were good. We persisted, and kept chipping away. Made it hard for ourselves early. The boys were amazing. We went hammer and tong and smashed in. Able to get a result.
Q: What was the message at probably the half- time break where you needed to get moving in probably around the contest and clearance. They did have an edge. By the end of the game, particularly the last quarter, you smashed them in that area. Was that something Nick said, "We have to tidy that up and if we do, we can be in the game".?
A: Absolutely. We were minus 15 in the contested space at quarter-time. We broke even in the second quarter. Yeah. A mountain to climb in that area. Broke even in the second quarter. We knew we were sort of bringing it back. We just had to keep going and do it for longer. Yeah. We were able to.
Q: What about your own game. You have had a journey from Brisbane. Adelaide gave you opportunity to. You have grabbed it with both hands. This year, in particular, you have gone to another level. What is it about your game that made you the player you are this year?
A: Honestly, I just think the guys around me have improved and we've improved a bit as a team. That's helped me. I haven't done anything sort of out of the ordinary or anything like that. I just think we're a hard- working group. Lot of boys work hard on their games. I try to be one of those guys. Yeah. We are getting improvement across the board. Nothing extraordinary. Just – yeah, just the basics.
Q: Where were you when you were watching Riley Thilthorpe's goal sail through the night sky towards the goals?
A: Yeah. I was behind it. Unbelievable! Yeah. I couldn't get to him at the start. I was gassed. Just shocked it went in. But he's just an extraordinary player. You can see the talent. He's just amazing. As I mentioned before, he's one of the guys that works hard. I think he has a bright future ahead of him. He's a competitor. And he's got the skill to go with it. Yeah. It's been great to play with him early in his career. Hopefully I can play a lot of footy with him. He is going to be special.
Q: Without giving away too many trade secrets. Matthew Nicks addressed you on the ground. Looked like he was imparting messages. Can you give us an insight?
A: We had a few sort of tactical swings late there. The boards went up. Previously we have actually been poor in that against Collingwood. We weren't good. A board went up and we weren't able to get the message to the whole playing group. It cost us in the end. So, we were able to do that this week. Nicksy was patting us on the back for correcting that and getting the message around welfare we were able to execute our plan late.