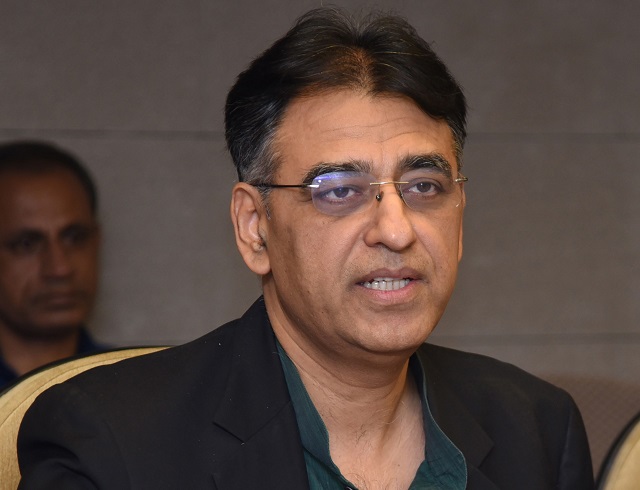 National Command and Operations Centre (NCOC) head Asad Umar on Thursday announced that all educational institutions would start normal classes from October 11 (Monday).
The NCOC took the decision based on reduced Covid-19 levels in the country and also due to the launch of the 'school vaccination program', Umar said on Twitter.
Based on the reduced level of disease spread and the launch of the school vaccination program, it has been decided in today's NCOC meeting to allow all educational institutions to start normal classes from Monday the 11th of October.

— Asad Umar (@Asad_Umar) October 7, 2021
Earlier, the NCOC chief announced a relaxation of coronavirus restrictions in eight cities having the highest level of vaccination from October 1.
"The NCOC has decided to relax restrictions in eight cities including Quetta, Peshawar, Islamabad, Rawalpindi, Muzaffarabad, Mirpur, Gilgit and Skardu," Umar said while addressing a virtual press talk along with Special Assistant to the Prime Minister (SAPM) on National Health Services Dr Faisal Sultan in the federal capital after chairing a meeting of the NCOC.
Read More: NCOC announces relaxing Covid restrictions in 8 cities
He had also announced placing restrictions on adults not fully vaccinated from October 1.
Umar said the NCOC had set a target of vaccinating at least 40% of eligible population (15 years and above) which had been met by the eight cities where the restrictions were being relaxed.
Schools were closed in the country soon after the pandemic reared its head in the country in March 2020.