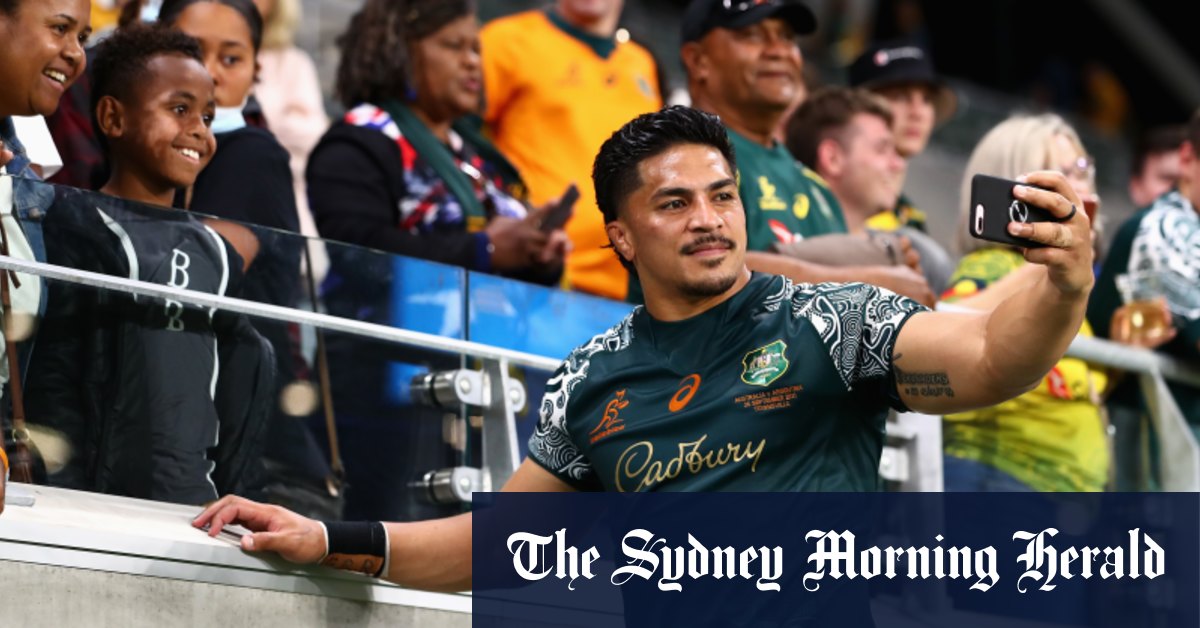 Sources with knowledge of the situation say Cheika immediately put a line through Samu's name when he decided to attend the family event.
"I'm always about the family first," Samu said. "If I was to pick footy or family, it'd be family. If that's the reason why I got shafted then yeah, I don't know what to say about that.
"Being at home it was always good to be around family. It didn't work out on the footy field but it was a real positive being back at home and being around family.
"I'd love to play at a World Cup at the back-end of my career."
Samu wanted to play Super Rugby in Australia and has fond memories of his days with Randwick in 2012 and 2013. But he made his name after making a move to New Zealand, where he played 33 games for the champion Crusaders from 2016 to 2018.
"I did a full pre-season with the Tahs and was in that academy. I played a few trial games for them," Samu said. "I don't know how close I was to getting a contract but I think I was in the mix there. It didn't work out, which was a blessing in disguise.
"My plan was to always come back home [to Australia] which ended up working out."
Lining up alongside Brumbies teammate Rob Valetini for the first time in a Test this weekend is something that excites Samu, and he says their roles aren't much different.
"It's just really the number on our backs," Samu said. "We just usually share the load around the No.8 role on scrums."
With Hooper the third amigo in this weekend's new-look Wallabies back row, Samu has learned off some of the best, including two All Blacks captains in Richie McCaw – albeit very briefly – and Kieran Read during his time at Canterbury, where he won two Super Rugby titles with the Crusaders.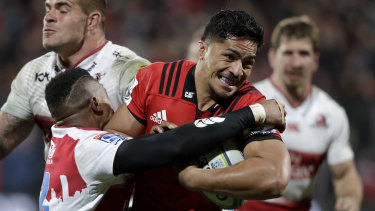 "Not only can he cover all positions but on the ground in turnover positions he's great," said Hooper of Samu. "His ball carries are excellent. Good presence around the tackle … good engine on him. There is a lot to like about Pete.
"When he's come off the pine in all the games, he's changed the pace, he's done something in the form of a line break or a sneaky pick [and drive] or just a good bit of link play.
"Now he has more minutes to do more of the same. It's a really good reward."
Samu has made it back to the Wallabies but just as it was in 2019, family comes first and remains his driving force.
Samu says his young son Grayson, who was born in February, is the reason why he plays rugby and strives to improve every day.
Loading
"Having my little one has shown me there is more to life than footy," Samu said. "He's the biggest motivation every time I step out on the field. I just think of my family back home [in Victoria]."
The Wallabies are searching for their fourth straight win for the first time since 2017.
"[To beat Argentina] we've just got to stick to our game plan and make sure we're playing in the right end of the field for most of the game," Samu said.
Stan Sport is the only place to watch every match of the The Rugby Championship continuing this Saturday with the Wallabies v Argentina followed by the Springboks v All Blacks – both matches streaming live, extended and ad-free on Stan Sport from 4:15pm AEST.