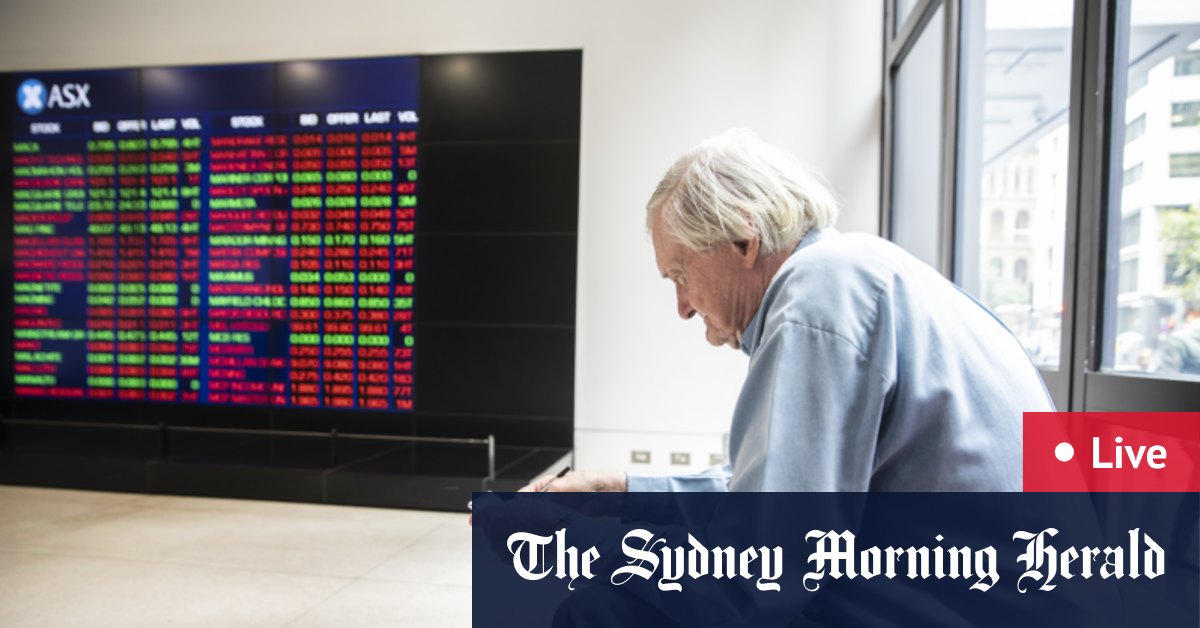 Bonds rallied and stocks declined on Wall Street, setting the Australian market up for a weak start after a less-than-forecast increase in inflation was seen as giving the Federal Reserve more flexibility when it comes to pulling back on stimulus.
The US market had started higher on Tuesday (local time) after the US inflation data came in better than economists had expected, but reversed course within the first hour of trading, falling broadly and dragging major indexes lower for the week as investors dealt with another day of choppy trading.
The S&P 500 fell 0.7 per cent as of 5:49 AEST. The benchmark index's 11 sectors were all in the red, with banks and industrial and communication companies weighing down the index the most. The Dow Jones Industrial Average fell 0.8 per cent to 34,579 and the Nasdaq fell 0.5 per cent.
The ASX is set to follow the US market and open sharply lower, with futures at 5:53 am AEST pointing to a fall of 34 points, or 0.5 per cent, at the open. The Australian dollar was down 0.7 per cent.
US consumer prices rose a lower-than-expected 0.3 per cent last month, the smallest increase in seven months and a hopeful sign that inflation pressures may be cooling. Investors initially reacted well to the data and stocks gained ground early on, but the gains quickly faded.
Bond yields eased following the Labor Department's report. The yield on the 10-year Treasury fell to 1.28 per cent from 1.32 per cent late on Monday. It had been rising overnight to about 1.34 per cent shortly before the report was released.
"It appears that the continued rally in Treasuries is due to speculation that some people have that the CPI data pushes off the Fed" tapering, said Blake Gwinn, strategist at RBC Capital Markets. Gwinn said he doesn't agree with that view, and continues to see the Fed's announced the start of its reduction in asset purchases in November or December.
The CPI figures offer some validation of views among Fed officials and the Biden administration that high inflation will prove temporary. The report could also help blunt criticism from Republicans that President Joe Biden's economic stimulus is spurring damaging inflation as he seeks to sell a $US3.5 trillion ($4.8 trillion) long-term tax-and-spending package that's also running into opposition from moderate Democrats.
AP, with Bloomberg