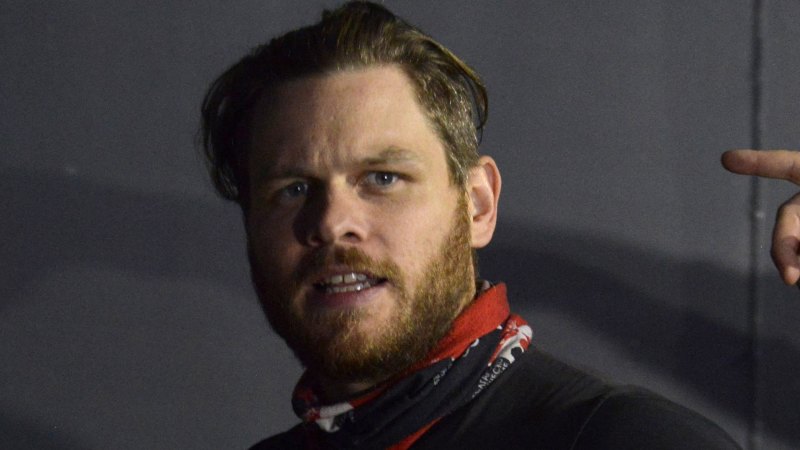 "The request for reopening of the case is inadmissible and should be dismissed and the proceedings terminated," the court said in a statement on Thursday, local time.
Palfreeman was a student of St Ignatius' College in Riverview in Sydney before he went to Europe, aged 19, unsure of what he wanted to do with his life.
He was serving in the British army at the time of the offence, has said he acted in self-defence and was trying to protect minority Roma being attacked by the two Bulgarians.
"Today, the Supreme Court of Cassation ruled that the chief prosecutor's request to cancel my early release on parole is unfounded and invalid," Palfreeman said on his Facebook page in Bulgarian.
"I now call on Tsatsarov to resign as head of the anti-corruption commission for abuse of office."
After being released from prison, Palfreeman was transferred to a detention centre for foreigners staying illegally in the country.
In October, the government released him from the centre and he is now free to leave the country.
Bulgaria Helsinki Committee president Dr Krassimir Kanev, who wrote a letter in support of Palfreeman's early release, said the court's decision on Thursday was a "major step" toward the 33-year-old's freedom.
Loading
"Jock's return back to Australia is a matter of time now," Dr Kanev said.
"These past nine months have been a huge stress for Jock and his family.
When Palfreeman was first granted parole last year, his father Simon, a Newcastle pathologist, said it was "premature" to say what happened from here.
"Of course he's not actually out yet, so we're still waiting for that to happen, but this decision can't be appealed so it's a very good decision for Jock," he said at the time.
Reuters, AAP, with staff reporters