The Defence Force mission to
evacuate Australians
and Afghans from Taliban-controlled Kabul is underway, reports say.
Australians in the Afghan capital were told to head to the
Hamid Karzai International Airport
overnight ahead of the arrival of a Royal Australian Air Force plane expected to depart later today, the SMH reports.
An RAAF Hercules aircraft heading from a military base in the Middle East towards Afghanistan overnight was reported on flight tracking websites.
It then reappeared on flight radars in Pakistani airspace this morning after going dark for several hours as it flew into Afghanistan.
There are unconfirmed reports that some evacuees were aboard the plane.
The Federal Government is aiming to rescue 600 Australians and Afghan interpreters over coming days.
More than 250 Australian Defence Force troops are being sent to Afghanistan to help with evacuations.
Nine.com.au has contacted the Defence Department for comment.
Earlier today the Biden Administration said the United States will help Australia with its evacuation mission.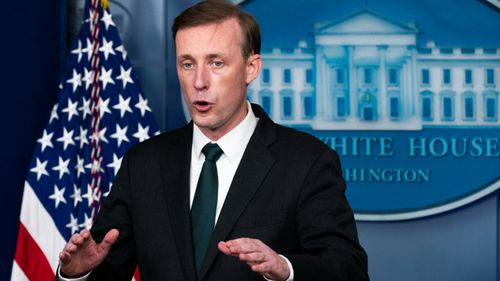 National Security Adviser Jake Sullivan told 9News at a White House briefing that the US was willing to work with Australia and other western countries to evacuate citizens and vulnerable Afghans facing persecution by the Taliban.
Kabul airport has reopened after thousands of people rushed the runways over the past two days, attempting to join the US Air Force evacuation flights.
But reports say Afghan residents travelling to airport face Taliban checkpoints along major roads.