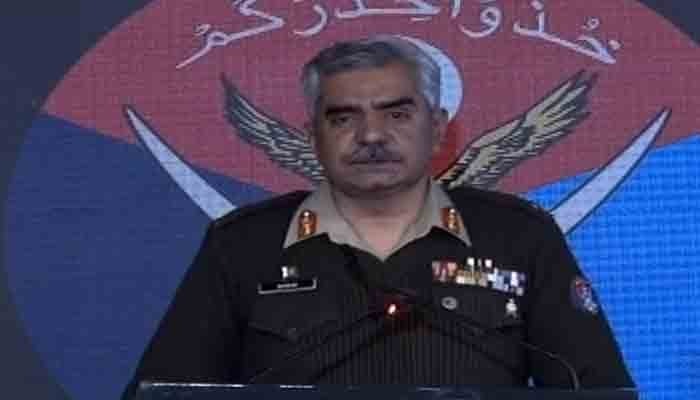 RAWALPINDI: Inter-Services Public Relations (ISPR) Director General Maj Gen Babar Iftikhar Wednesday rejected reports of a deal with former prime minister Nawaz Sharif and termed these as "baseless speculations.
Addressing a media briefing in Rawalpindi, the military spokesperson said that such reports are baseless and no truth in these.
"Whoever speaks on the matter please ask from where they are getting such reports," he responded when asked to comment on the matter.
Briefing media on issues pertaining to Pakistan's eastern and western borders, landmark achievements of Operation Radd-ul-Fasaad, Maj Gen Iftikhar said that under the ceasefire agreement reached with India in February last year, the Line of Control (LoC) "remained peaceful throughout the year".
"The biggest dividend is that the people who live in the area, have seen a definite improvement in their daily lives," he added.
"But alongside this, the false accusations and the propaganda by the Indian leadership that has continued points towards a particular political agenda," the DG ISPR added.
Maj Gen Iftikhar said the fundamental purpose of this is to draw away the attention of the international community from the "systematic demographic changes" India is implementing in occupied Jammu and Kashmir.
India has endangered the entire region's security with its "never-ending series of defence procurement", he said, adding that this will not only shift the balance of traditional warfare, but will lead to an arms race in the region.
The DG ISPR noted that India was on a path of religious extremism, which the whole world is aware of now.
More to follow..