Despite being around for a some time, mirrorless cameras are proving ever-popular with new and veteran photographers alike. Unlike SLR and DSLR cameras, mirrorless cameras lack a mirror and a viewfinder prism. Instead, they rely upon a small screen in the viewfinder. The reduction in hardware means mirrorless cameras are lighter and more compact, making them easier to carry around.
The best mirrorless cameras offer sharper images with higher resolution, a wider dynamic range, as well as other features that usually surpass the abilities of DSLR cameras. However, not all mirrorless cameras are the same and as such, you'll see a wide range in price too — from a couple of hundred to a couple of thousand. 
Furthermore, you will have to choose between Micro Four Thirds, APS-C, and full-frame sensors. Different numbers of compatible lenses are available for each camera, so picking out the best mirrorless camera for you may be more challenging than you expect. That's why we've put together this handy guide.
For astrophotography, the best mirrorless cameras aren't your only option. For astrophotographers who want camera equipment that will maximize detail in the stars check out the best cameras for astrophotography and consider the best lenses for astrophotography. 
---
Advanced and professional users who require excellent image quality for both stills and video will find the Canon EOS R5 well suited. The R5 captures 45MP stills that can easily be cropped and video footage that shoots uncropped 8K RAW at 30fps. Its performance in low light is solid thanks to the -6EV autofocusing detection range. This camera can practically see in the dark. There's low image noise across the ISO sensitivity range thanks to the custom-designed DIGIC X image processor.
The R5 also comes with better dynamic range thanks to the improved Auto Lighting Optimizer (ALO) and Highlight Tone Priority + technology. This makes it easier for those newer to image processing to get clearer contrasted images of dark subjects. Also, due to the wider diameter and closer flange range of the RF mount in the EOS R5, it can take advantage of improved optical designs with sharper results and smaller form factor lenses, making it more portable.
The R5 can use its 5-axis stabilization up to a whopping eight stops, even on lenses without image stabilization because of the in-body image stabilization (IBIS) technology. This IBIS technology works well when shooting video although it doesn't quite perform as well as expected when capturing 8K RAW footage.
During our review of the Canon EOS R5 we found the autofocus system to be one of the fastest we have used and we think the tracking must be best in class as it was spot on.
---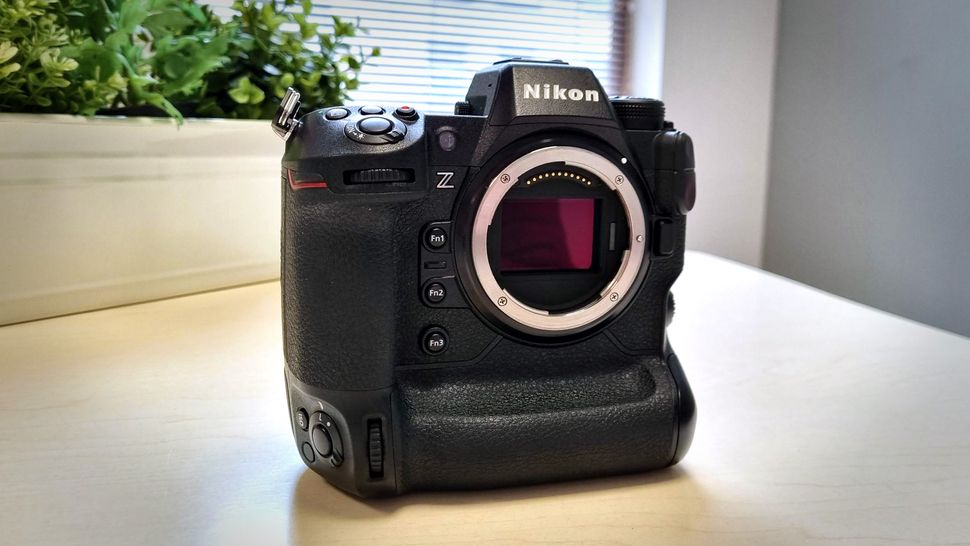 We recently carried out a Nikon Z9 review, and to say we were impressed is a huge understatement. The only reason it didn't quite get five stars is that its somehow just too good for astrophotographers, it is overkill, and there is no need to spend this type of cash if astro is what you're going to be shooting the most.
That said, if you're into landscapes, portraits, and wildlife photography, with some astro on the side (of course) then this is the camera that puts the competition to shame.
It is simply one of the best Nikon units you can buy if you have around $5500 at your disposal. It is fully weather-sealed and incredibly rugged. Nikon claims it will continue to operate at -10 degrees Celsius, although we didn't test this during our review.
The battery life is exceptional, even when we were shooting with it in the cold for 3-4 hours, including lots of long exposures and regularly changing settings, we only used 20% of the fully charged battery. That is impressive.
The autofocus is very fast, even in low light, giving you the best opportunity to capture fleeting moments at special occasions such as weddings, or at sporting events.
---
The Canon EOS R6 is essentially the R5's little brother so there is naturally a drop in both image quality and price. However, despite a lower image resolution (20.1MP compared to the R5's 45MP) and less detailed electronic viewfinder, it performs better when being used for astrophotography. 
It can autofocus down to -6.5EV which is 0.5EV lower than the R5. Having a maximum ISO sensitivity twice as high as the R5, it is more suited to shooting videos of the aurora and other night sky subjects. It's also smaller, lighter, and cheaper than the R5 and the lower photosite count (pixels) means it should be less prone to image noise. 
---
The key to the A7III's uniqueness lies in its Exmor R image processor which is back-illuminated for improved light collecting ability. This, plus Detail Reproduction and Area-specific Noise Reduction technologies help to maintain clear, noise-free shots even at high ISO values — ideal for astro where ISOs are inherently cranked up high.
It has a 15-stop dynamic range so bright highlights and deep shadows can be rendered equally capably across the frame. A maximum ISO of 51200 (or 204800 for stills) and the integrated Hybrid-Log Gamma picture profile make the camera ideal for night sky shooting for HDR video processing.
---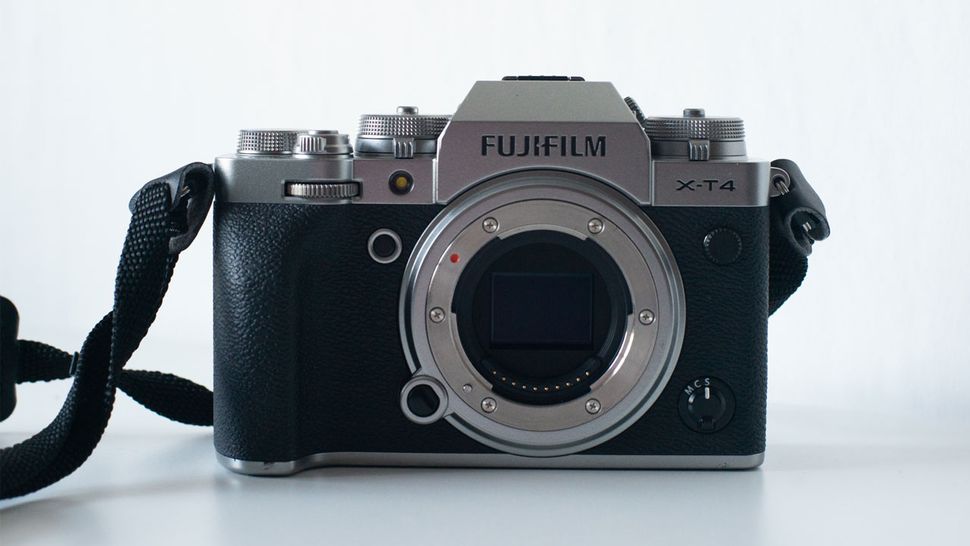 Though an APS-C camera, the X-T4 hits hard with its specs such as uncropped 4K video at 30fps, 26.1MP stills capture, and a nicely detailed electronic viewfinder for more straightforward composition. It's also lightweight and highly affordable, considering the specs, which makes this the ideal camera for those that want lots of features in a small form factor but without the hefty price tag.
The impressive -7EV autofocus range means this camera is top quality when autofocusing in the dark. However, as with all camera AF range specs, the performance does depend on the lens attached (in this case the XF50mm f/1.0).
---
A Micro Four Thirds image sensor means less surface area to capture light. Despite this, Olympus has managed to pack a lot into this stylish little camera that fits in your pocket. We have replaced 'version three' of this model with this, version four, thanks to some good upgrades including an improved sensor, quicker autofocus and generally a more refined package.
During our review of the Olympus OM-DE E-M10 Mark IV we liked the well-sculpted and ergonomic right-hand grip which let us operate the chunky camera controls one-handed. The flip-down, 3-inch, responsive touch screen makes it easy to compose shots aimed at unusual angles. It even flips down 180 degrees for V-Logs and selfies. One thing we do miss is weatherproofing, so it can't be used in poor weather conditions, and you have to be mindful of dust ingress.
20MP stills compete with full-frame mirrorless cameras in terms of image resolution and it can even shoot 4K UHD 30p video. Though the ISO range (200-6400) is more limited than other cameras in this roundup although usually, most astro shooters will want to keep ISO as low as possible to avoid image noise which means 6400 (or 25600 expanded) is more than ample.
---
If you were looking to buy the camera to rule them all (and have plenty of cash to spare), this might be for you. A massive 50.1MP stills resolution matched by 8K 30p video, a class-leading electronic viewfinder and in-body image stabilization of 5.5 stops means you'll effortlessly capture every star in the sky.
15 stops of dynamic range mean those pinpoints of bright, starry light are captured just as easily as the darkest patches of clear skies. The expandable ISO range up to 102400 allows for some stunning astrophotographs. It has incredible specs and is ideal for astro work, but the cost will price most people out.
---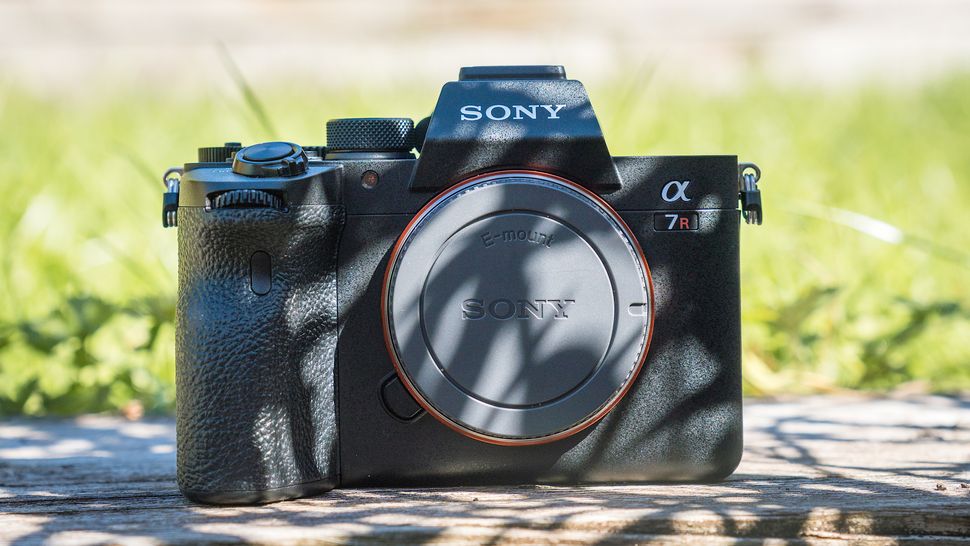 If it's unparalleled detail you want to capture, then pay attention to this record-breaking Sony mirrorless camera. The image sensor in the A7R IV is capable of capturing huge 61MP stills images which at the time of writing is the highest resolution stills in a full-frame camera, which we were impressed by during our Sony A7R IV review. Strangely, this doesn't transfer to video with it limited to 4K UHD 30p maximum footage capture, but that's still good enough for most shooters.
Sadly the ISO range tops out at 32000, or 102400 expanded, which makes other options from this list more appealing, especially when considering image noise and dynamic range. That said, if you have the funds, you won't get a bigger or more detailed image of the galaxies than with the A7R IV.
---
The Nikon Z7 II turned things up a notch from the Z7 with better image processing and more advanced compatibility. Released in 2020, it provides extremely sharp 45MP stills and high-quality, smooth 4K UHD 60p video.
Shooting for longer periods is possible thanks to more efficient energy consumption. Its sturdy magnesium alloy body and complete weather sealing mean it can be exposed to all kinds of weather without worry. Paired with the razor-sharp Z series lenses, it's priced mainly at serious and professional shooters.
In our Nikon Z7 II review, we noted that it feels like a mini Nikon DSLR, with similar button placement, controls and command dials, so it should feel familiar if you're making the switch between the two. 
We were particularly impressed with its low light capabilities and how good it was when shooting astro. Although the screen is tilt-only, we didn't mind, as it means all of the buttons are still at a fingertips reach in the dark, so no need for headlamps or torches which may damage your night vision. Its superb handling of image noise really stood out too, and we found noise to be almost unnoticeable until we'd pushed it up to ISO2500.
---
Full-frame cameras are notoriously expensive and often perceived as the reserve of advanced and professional photographers. This is why beginners and those still learning the ropes of photography tend to opt for APS-C crop sensors. However, due to its affordability, the Nikon Z5 is probably the world's most accessible full-frame mirrorless camera. During our Nikon Z5 review we thought that it is a very capable camera for anyone who wants to leap to a full-frame or mirrorless system but doesn't want to break the bank, apart from those who will be mainly shooting action, wildlife or sports.
The Z5's features aren't class-leading. Cropped 4K video is a little dated now for full-frame cameras. The viewfinder matches the resolution of the Z7 II but is outperformed by many competitors. Although the stills top out at 24.3MP, this isn't a show stopper as for low light shooting and astrophotography, lower resolution full-frame sensors tend to produce less unwanted image noise.
---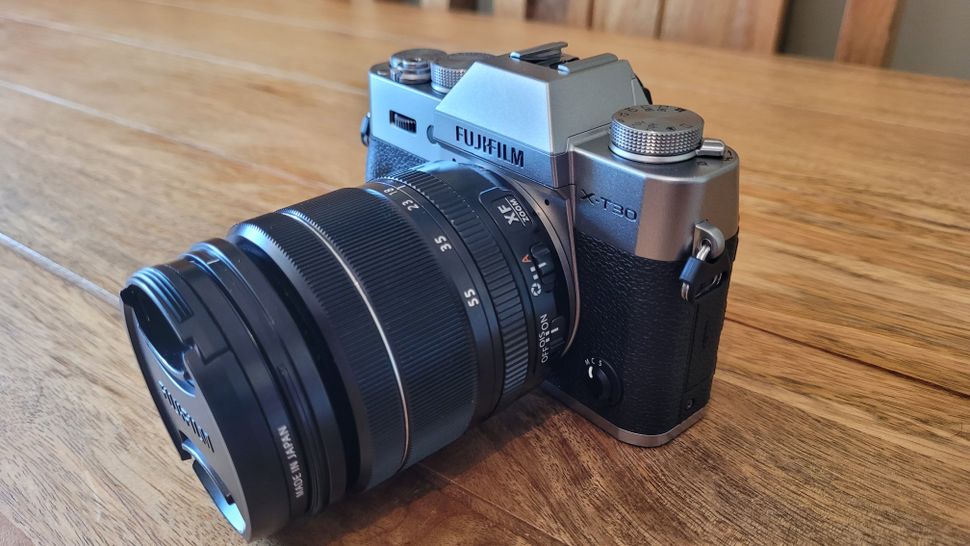 In our review of the Fujifilm X-T30 II we found this stylish little camera to be an excellent option for taking everyday snaps, capturing fast action with the 20FPS electronic shutter, taking traveling, or capturing landscapes with exceptional color richness and detail. Thanks to intelligent shooting, you can achieve fantastic results straight out of the box just by using the AUTO mode. It sits at an affordable price point when set alongside comparable models.
The file transfer between the XT-30 II and a smartphone or tablet couldn't be more straightforward, it takes two clicks on the Fujifilm Camera Remote App. You can also control the camera's exposure settings and shutter using your phone, this could be handy if you're trying to get a candid photo of birds and other wildlife without disturbing them, or for making sure everyone is in shot in a family photo without having to run back and forth.
It doesn't have the best battery life, it's rated at 380 shots, but the batteries are tiny and light so it's not a problem to add a few spares to your kit bag for a full day of shooting. 
---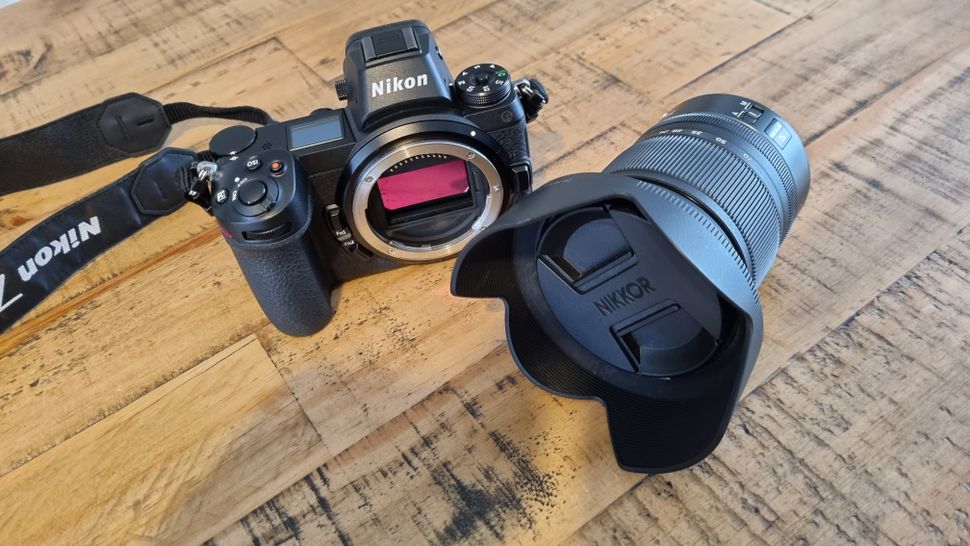 The Z6 is one of two of Nikon's earliest attempts at mirrorless cameras and boy did they get it right, it is an extremely capable camera. It's the lower resolution version of its bigger-bodied, and more expensive, sibling (the Nikon Z7 (opens in new tab)) but reaps the rewards in terms of low image noise, especially when shooting at its high ISO sensitivities. That is why we included it in our best cameras for astrophotography guide after reviewing the Nikon Z6, and it also features in our best cameras guide.
Though cropped, the 4K UHD 30p video was impressive at its release date in 2018 and is still not to be sniffed at today. It gives fine detail, has a fast refresh rate and the autofocus is fast. 
If you're serious about astrophotography, landscapes, or even portraits, then the Z6 is the ideal mirrorless. What it lacks in sensor size and burst shooting, it certainly makes up for in image stabilization, ISO capabilities, and pure handling feel.
---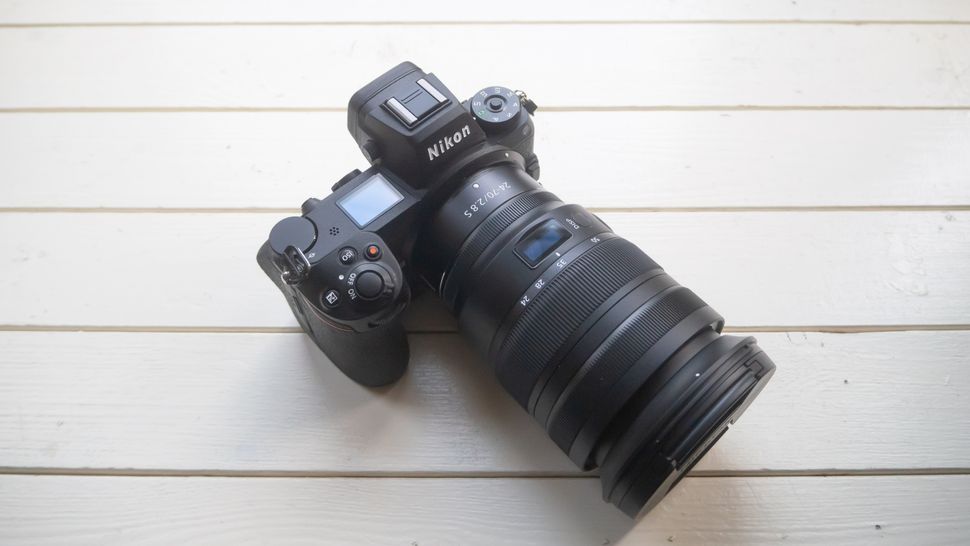 Although almost aesthetically identical to the aforementioned Nikon Z6, the Nikon Z6 II is a small, but a welcome enhancement to it. As we discussed in our Nikon Z6 II review we wouldn't advise against upgrading from one to the other as the differences aren't big enough to warrant the change.
Some practical updates include a CF Express compatible second memory card slot, enhancing the capacity and speed of file writing. It also features a dual image processor and the burst rate has been increased from (an already impressive) 12FPS to 14FPS. The autofocus is also noticeably snappier and has a better range of shutter speeds, something handy for astrophotographers and creative photographers. 
Videographers will like the introduction of 60FPS at 4K video shooting, providing they don't mind a little extra weight.
The Nikon Z6 II is cheaper than its direct rival, the Canon EOS R6 and so would be a good choice for intermediate and professional shooters looking to move over to mirrorless.
---
How we test the best mirrorless cameras
To guarantee you're getting honest, up-to-date recommendations on the best cameras to buy here at Space.com, we make sure to review every camera thoroughly to test each product fully. Each camera is reviewed based on many aspects, from its construction and design, to how well it functions as an optical instrument and its performance in the field.
Each camera is carefully tested by our expert staff or knowledgeable freelance contributors who know their subject areas in depth. This ensures fair reviewing is backed by personal, hands-on experience with each camera and is judged based on its price point, class and destined use. For example, comparing a 60MP full-frame mirrorless camera to a sleek little crop-sensor DSLR wouldn't be appropriate, though each camera might be the best product in its class.
We look at how easy each camera is to operate, whether it contains the latest up-to-date imaging technology, whether the cameras can shoot high-quality stills photos and high-resolution video, and also suggest if a particular camera would benefit from any additional kit to give you the best viewing experience possible.
With complete editorial independence, Space.com are here to ensure you get the best buying advice on cameras, whether you should purchase an instrument or not, making our buying guides and reviews reliable and transparent.
Conclusion
Despite our top 13 models of mirrorless cameras highlight a choice of options to suit different needs, there are still a few key aspects to consider before deciding which camera to go for. Decide whether stills photography will be the primary use or if movie-making is more critical as some models favor one discipline over the other. If the answer is that you will use both equally, look to get a model that produces high-resolution stills and movie footage, preferably uncropped video too for maximum flexibility.
A hugely important consideration when buying a mirrorless system is how many compatible lenses are available so you're not restricted when you further your photography and want versatility in your kit bag. A good range of wide-angles, zooms, primes, telephotos, macros, and other specialist lenses maximize the potential and keep the interest of those who like to experiment in multiple disciplines. For example, users who like to shoot wildlife, landscapes, astrophotography, sports, portraits, and macro subjects might want to consider a mirrorless camera with a broader selection of lenses available to complement it.
The most decisive factor in buying the best mirrorless cameras for most people is undoubtedly price. Looking at an older model, you will typically get a lower price but miss out on newer technology, like improved image stabilization and more detailed viewfinders. However, newer models aimed at professionals will have features that outshine ones for beginner and intermediate photographers – but will also cost much more. It is important to weigh up your budget and what features you will need for your style of photography and the subjects you will be shooting in the long run.