Police are looking for a man who dragged a driver across the floor of a
Perth
gas station while stealing his car.
The car thief jumped into the unlocked and running 1996 Toyota Camry as the owner walked into a Carlisle gas station for a cup of noodles Wednesday night.
When the owner of the car ran out to stop the man, he was dragged across the front yard for 10 meters after getting caught in the gate when the thief backed up.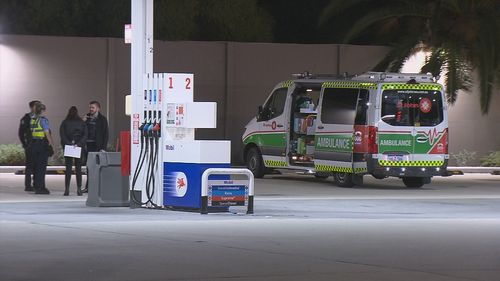 "A very serious crime has been committed and the offender's actions are quite brazen, so we are taking it very seriously," Detective Shannon Parker said.
The 30-year-old man sustained injuries to his face and arms and was taken to hospital for treatment after the incident.
Since then, he has been released.
Police said the car was last seen heading west on Orrong Road and asked for help finding it.
They warned drivers to keep their car locked at gas stations.
"Always secure your belongings, under no circumstances leave your keys in your vehicle or your vehicle running," Parker said.
"Even if you go to the gas station for just a minute or two."
sign up here
to receive our daily newsletters and breaking news alerts, sent directly to your inbox.