Images of removalists lugging the KIIS 1065 star presenter's worldly belongings into the property are no doubt accurate enough, as is the sale price of last December, but Ray White Double Bay's Elliott Placks assures Title Deeds he is renting the house.
At $8000 a week, the five-bedroom house isn't cheap, which should make it a handsome earner for its new owner, Singapore-based expat marketing consultant Rosheeni Dobbie.
Goldilocks downsizing
Former Woolworths chief and Myer chairman Bill Wavish and his wife Vonnie might have overdone the whole downsizing thing in 2020 when they off-loaded both their Kurraba Point home and Palm Beach getaway.
Having pocketed $19.5 million for their home and $8.8 million for the weekender, the couple settled into a penthouse atop Milsons Point's Aqualuna development.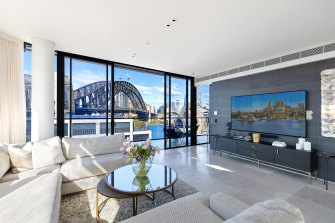 The couple paid $6.5 million in early 2021, but this week it was returned to the market with a $6.75 million guide, which at that level won't recoup their $390,000 stamp duty on the purchase. Di Jones's Nigel Mukhi has set a July 9 auction given talk the couple plans to up-scale, somewhat, to something a tad larger.
Ex-McGrath chief's next move
Eddie Law ended his official duties as chief executive of the McGrath real estate shop in early April, according to corporate filings, and three days later listed his Lindfield home with … Di Jones selling agent Ben Coventry.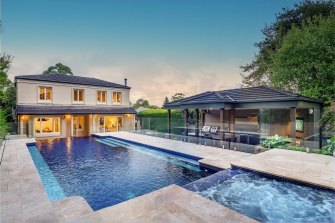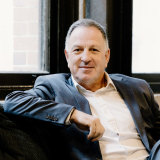 The decision raised a few eyebrows among the local selling ranks, who wondered what was behind the snub, but contrary to outward appearances, loyalty isn't dead. Instead, Coventry said it would have been awkward if he hadn't scored the listing because he and Law are long-time family friends.
Hopefully, the bonhomie extends to the sales result of a little more than $5.3 million, given the federation bungalow initially carried a guide of $5.65 million to $5.85 million.
Meanwhile, Law is downsizing to a three-bedroom spread in Neutral Bay.
Well-timed departure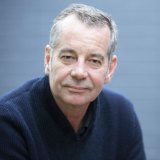 Conexus Financial founder Colin Tate and his husband Matthew Fatches have timed the exit from the South Coast holiday home market well, pocketing $5.4 million.
Maybe it's good karma given he took up the role of chairman of not-for-profit medical research institute NeuRA last year, earning an AM on the Queen's Birthday Honours list in the process.
The original miners' cottage last traded in 2008 for $1.7 million, and momentously played host to the couple's wedding soon after the legalisation of gay marriage in late 2017.
Loading
A who's who of same-sex marriage advocates were on the clifftop to watch the couple tie the knot, including Labor MP Tanya Plibersek, top bureaucrat Michael Coutts-Trotter, former Queensland Premier Anna Bligh and husband Anthony Bertini, all of whom were serenaded by John Paul Young singing "Love Is In The Air".
The sale to medico specialists Anand Deva and Preeti Joshi would have set a high for Coalcliff if not for the recent $5.715 million sale next door by Art Gallery of NSW head of creative Ujin Lee and interior designer Beth Hands.