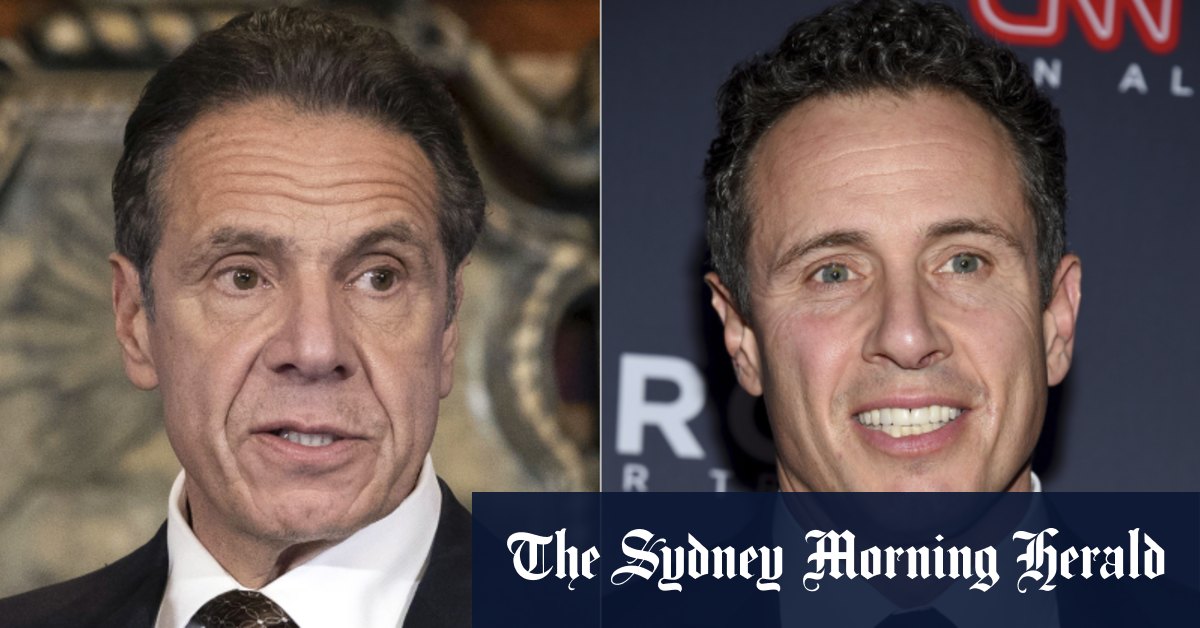 Those documents showed that in messages to Andrew's public relations team, Chris said he would reach out to "sources" and "other journalists" to find out what they knew about his older brother's spiralling sexual harassment scandal, which eventually led to his resignation in August.
In one case, he appeared to be trying to dig up dirt one of Andrew's alleged victims, telling the ex-governor's team that he had "a lead" on Anna Ruch. Ruch, 31, said Andrew Cuomo asked to kiss her at a 2019 wedding.
Loading
CNN said when suspending the younger Cuomo on Tuesday that his actions raised "serious questions" about the behaviour of the network's star anchor. Chris had his own show, Cuomo Prime TIme, which debuted in 2017 and was highly rated.
The network said it was clear that Chris put "family first and job second" but added they "appreciated" that unique position that comes with living in such a powerful family.
CNN said it knew nothing of the details that James dropped in the 169-page report released on Monday, which allowed the public to finally view the full probe. That investigation, completed in early August, led directly to Andrew's resignation. James' team found Andrew Cuomo harassed at least 11 women. The then-governor was defiant while resigning, refusing to admit wrongdoing.
James is running in next year's Democratic primary for governor. The findings of her office's probe – which was conducted by independent investigators she appointed – were supported by a state Assembly impeachment report published at the end of November.
Before his firing, Chris commented on Wednesday on his suspension while hosting his Sirius XM show.
"Quick note about the obvious. I've been suspended from CNN," he said. "You know this already. It hurts to even say it. It's embarrassing, but I understand it. And I understand why some people feel the way they do about what I did. I've apologised in the past. I mean it."
New York Daily News