The head of the
World Health Organisation
said the coronavirus pandemic is "accelerating" and that more than 150,000 cases were reported yesterday – the highest single-day number so far.
In a media briefing today, Tedros Adhanom Ghebreyesus said nearly half of the newly reported cases were from the Americas, with significant numbers from South Asia and the Middle East.
"We are in a new and dangerous phase," he said, warning that restrictive measures are still needed to stop the pandemic.
"Many people are understandably fed up with being at home (and) countries are understandably eager to open up their societies."
But Dr Tedros warned that the virus is still "spreading fast" and that measures like social distancing, mask wearing and hand-washing are still critical.
He noted the toll would be especially great on refugees in particular, of whom more than 80 per cent live in mostly developing nations.
"We have a shared duty to everything we can to prevent, detect and respond to the
transmission of COVID-19
detected among refugees in hospitals."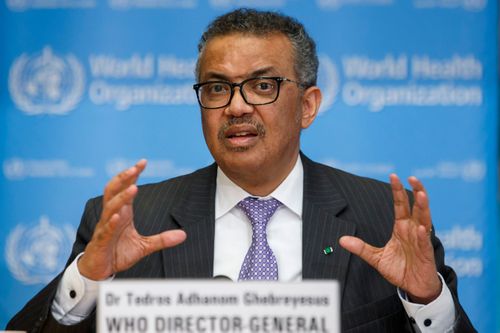 The state Department of Health Services reported 3246 additional cases today, increasing the statewide total to 46,689.
Arizona has also reported 1312 deaths from the virus, including 41 reported today.
The state has become a national coronavirus hotspot since Gov. Doug Ducey lifted stay-home orders last month.
The capital of the United States is moving to the second phase of its reopening next week.
Washington, D.C., officials say the anticipated spike in COVID-19 infections appears to have been successfully blunted by months of social restrictions.
Playgrounds, libraries, gyms and nail salons will be able to reopen on a limited basis starting Monday.
All nonessential businesses will be allowed to let customers inside up to 50 per cent capacity. Restaurants also will be able to seat diners indoors, also at 50 percent capacity.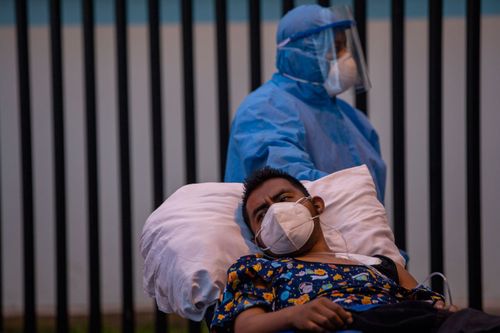 Indoor gatherings of up to 50 people will be allowed, and houses of worship can hold in-person for 100 people or 50 per cent capacity – whichever number is smaller.
As of today, the total number of confirmed coronavirus cases in Washington stood at 9952, including 530 deaths.
Oklahoma has a big surge in new coronavirus cases, to a new daily high double the previous record-setting number two days earlier.
State health officials listed 450 new cases yesterday, compared to the previous one-day high of 229 reported Tuesday. The additional cases increased the state's overall total 5.1 percent to 9354 since the outbreak began.
Two deaths yesterday brought the Oklahoma COVID-19 death toll to 366.
Italy added 251 new coronavirus cases in 24 hours, bringing the national total to 238,011 as of today.
Italy's civil protection agency says two-thirds of the new confirmed cases, or 157, were in the Lombardy region.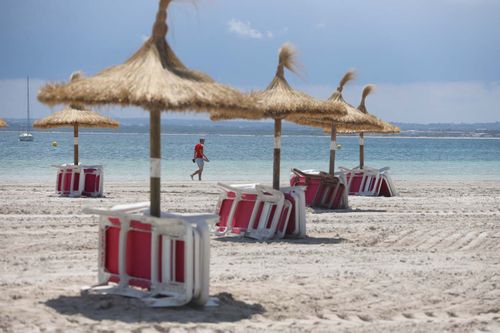 The agency said virus-related deaths rose by 47 between Thursday and Friday (local time), for a total death toll of 34,561 since Italy's outbreak started.
Six weeks after the Italian government began easing its lockdown measures, 21,543 people are currently positive for coronavirus.
A study by Italy's National Institute of Health has found that the
new coronavirus was in circulation in wastewater
in the northern cities of Milan and Turin in December 2019, at least two months before the virus was confirmed to have spread locally in the population.
Spain is adding more than 1000 more fatalities to its coronavirus death toll in the first update in nearly two weeks after officials revised a backlog of inconsistent data.
At least 28,313 people have died through today with a COVID-19 diagnosis, health officials. Authorities had stopped updating the tally at 27,136 on June 7.
The country has also confirmed more than 244,000 infections since the beginning of the outbreak, although an official immunisation survey estimates that five percent of its 47 million inhabitants are presumed as having contracted the virus.
Germany's disease control center reported the highest daily increase in COVID-19 cases in a month, as positive tests from an outbreak at a slaughterhouse enter the statistics.
The Robert Koch Institute listed 770 new cases today, taking its total tally since the start of the outbreak to 188,534. It was the biggest daily increase since May 20.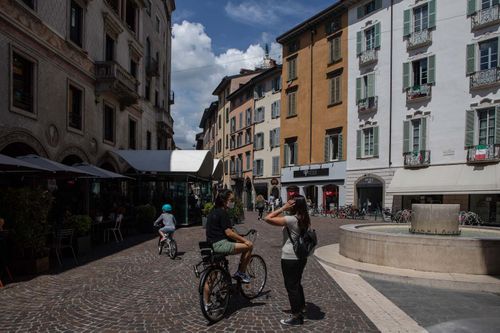 The German government has stuck to its course of gradually reopening the country while seeking to clamp down swiftly on local outbreaks.
Pakistan is racing against time
to arrange 1500 more ventilators as part of a contingency plan to handle any emergency, as Islamabad reported 136 new deaths from coronavirus.
The announcement comes amid a surge in COVID-19 deaths which critics blame on Prime Minister Imran Khan.
They say Khan eased restrictions last month at a time when there was a need to enforce a stricter lockdown to contain the spread of the virus.
As well as the 136 new deaths – for a total of 3229 – Pakistan today reported 4944 new confirmed cases, increasing the total to 165,062.
India's death toll on Friday reached 12,573, a rise of 336. The number of recoveries touched 52 per cent at 204,711.
India stands behind the United States, Brazil and Russia in the number of cases. But the country is continuing with unlocking the economy.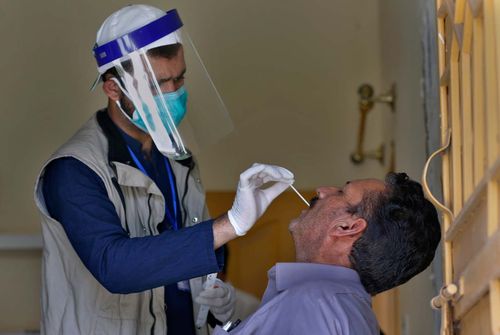 The UK's Joint Biosecurity Center has recommended that the country move from the second-highest level, 4 – meaning transmission is high or rising exponentially – to level 3, where a COVID-19 epidemic is in general circulation.
The UK's chief medical officers say there has been "a steady decrease in cases" across the country, but localised outbreaks are still likely.
The coronavirus continues to spread in South Korea, particularly in the densely populated Seoul metropolitan region, which is home to half the country's 51 million people.
The Korea Centers for Disease Control and Prevention reported 49 new cases for the nation today, with 26 of them in Seoul and the nearby port city of Incheon. South Korea has had a total of 12,306 infections, including 280 deaths.
Beijing recorded 25 new cases, up by just four from Thursday, out of a total of 32 cases reported nationwide.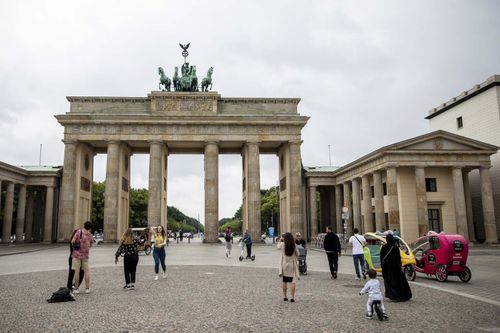 Beijing has confirmed 183 new cases over the past week, but an official of the Chinese Center for Disease Control and Prevention said yesterday that the daily numbers should begin to decline soon.
The emergencies chief of the World Health Organisation has confirmed that China shared coronavirus sequences from its latest outbreak with the global community and says it appears the virus was imported to Beijing from strains circulating in Europe.
At a press briefing today, Dr. Michael Ryan noted that "strains and viruses have moved around the world" throughout the pandemic.
Singaporeans can wine and dine at restaurants, work out at the gym and get together but no more than five people after most lockdown restrictions were lifted today.
The city-state has one of the highest infections in Asia with 41,473 confirmed cases, mostly linked to foreign workers' dorms. The government says the infections have declined, with no new large clusters emerging.