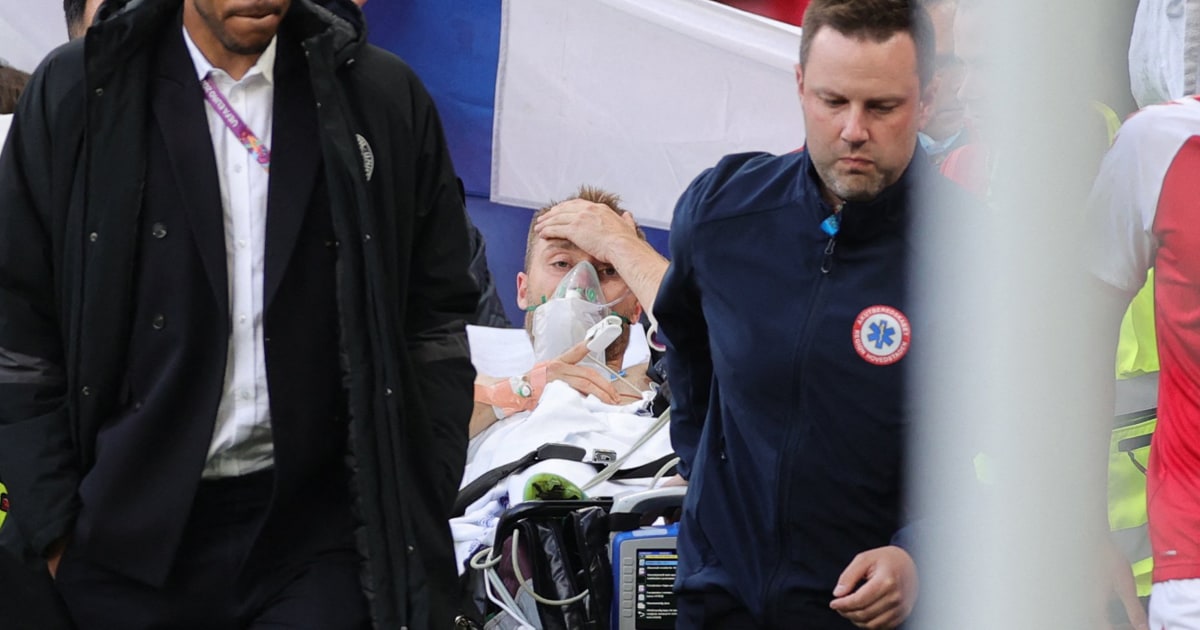 Danish soccer player Christian Eriksen collapsed in the first half of his team's Euro 2020 match against Finland on Saturday.
"The UEFA EURO 2020 match in Copenhagen has been suspended due to a medical emergency," the Union of European Football Associations tweeted.
Eriksen was walking alone near the sideline around the 42nd minute when he appeared to stumble and then fall forward. His teammates urged trainers to rush to his aid.
The midfielder's teammates then formed a ring around Eriksen as medics performed CPR.
Players from Denmark and Finland were in tears, as the stadium in Copenhagen fell silent, NBC Sports reported.
"Please God," Fabrice Muamba, the former Bolton midfielder who collapsed after suffering a cardiac arrest during a televised FA Cup game in 2012, wrote in a tweet.
Eriksen, 29, was taken off on a stretcher after needing medical attention for about 10 minutes. He was then transferred to a hospital, where he has been stabilized, according to the Union of European Football Associations.
He is awake, according to Denmark's soccer governing body.
Following the medical emergency, "a crisis meeting has taken place with both teams and match officials and further information will be communicated," the Union of European Football Associations tweeted.
This is a developing story. Please check back for updates.
Annie Hill , Reuters and The Associated Press contributed.