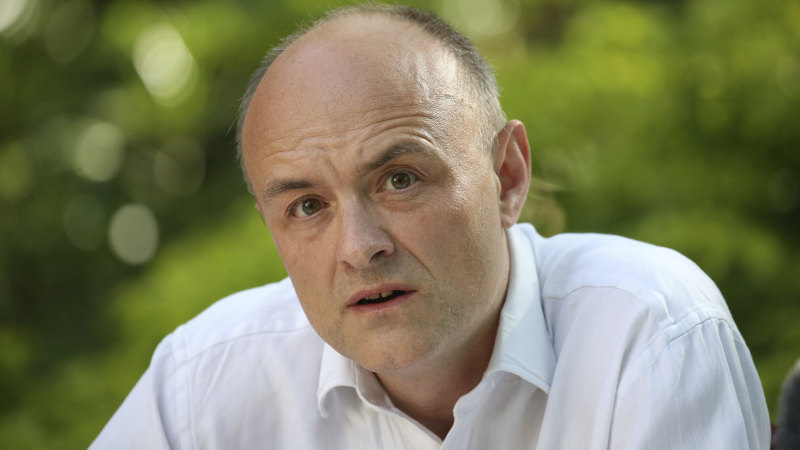 Mr Cummings was a key figure in the Johnson government's bid to shut down Britain's parliament last year, a move deemed unlawful by the country's Supreme Court. Since then Mr Johnson has won a parliamentary majority to pursue his policies on Brexit and other matters, but it is telling that this week nearly two dozen MPs from the governing Conservative Party have demanded that Mr Cummings step down.
Many of them clearly feel he has power beyond that appropriate for an unelected offical and, more importantly, that his power is impinging upon their own. Earlier this year Mr Cummings was instrumental in ending Sajid Javid's tenure as Britain's treasurer in a row over ministerial autonomy.
Australians do not have to look too far for an analogy to this state of affairs. One of the chief factors in backbench and ministerial disaffection with Tony Abbott was the frustration that Peta Credlin had become a gatekeeper to the prime minister's office and a rival centre of power.
In a crisis such as that presented by the current pandemic, swift decision-making and clear leadership is crucial, but so is the role of the legislature as a check on the impulses of the executive. Above all, those who wield power – especially when they do so largely behind the scenes – cannot be exempted from accountability for their actions.
When the Johnson government's leading medical adviser Professor Neil Ferguson and Scotland's chief medical officer Catherine Calderwood were exposed for breaching lockdown restrictions, both eventually apologised for their actions and resigned.
His supporters may argue that Mr Cummings has a far more important place in the running of the country than either of them. Yet in arguing, as he has, that his is an exceptional case, he has once again assumed the role of examiner and examinee and inevitably given the impression that he is beyond reproach. That is not a healthy position for anyone in a democracy to occupy.
Loading
Australia's national cabinet has allowed for welcome consultation between elected leaders across party lines. But failures overseas should remind us to guard against the use of this crisis by federal or state governments to avoid or curtail parliamentary process and scrutiny.
The Herald editor Lisa Davies writes a weekly newsletter exclusively for subscribers. To have it delivered to your inbox, please sign up here.