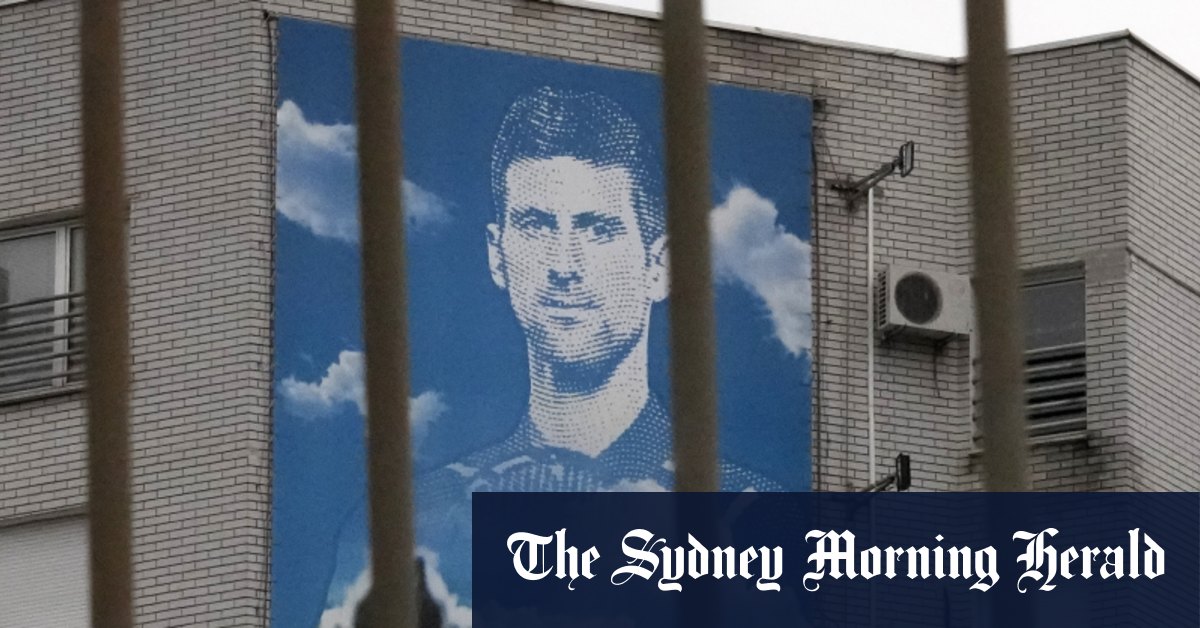 The family of Novak Djokovic were on Friday morning rallying support at home in Serbia as the tennis star started his second day in Australian immigration detention.
The World No.1's family held a press conference at the Novak restaurant in Belgrade overnight to protest against the Australian Border Force's decision to refuse entry to the defending Australian Open champion.
The star's father Srdjan Djokovic, who had in an earlier interview called his son "a leader of the free world", told journalists his son was being "held captive."
"Our Novak, our pride. Novak is Serbia and Serbia is Novak," he said. "They are trampling over Serbia and by doing that, they are trampling on the Serbian people.
"The leader of that faraway land, Scott Morrison … dared to attack Novak and expel him before he had reached their country. They had wanted to throw him to his knees, and not just him, but our beautiful Serbia.
"We Serbs are a proud European people. Throughout history we have never attacked anyone, we only defended ourselves. That is what Novak, our pride, our Serb, the pride of the entire free world, is now doing by his behaviour towards hosts and [tournament] organisers across the world, showing what kind of people he comes from."
"We Serbs are a proud people, who are proud of our [the] light at the end of the tunnel, and that is our Novak. That political oligarchy will not extinguish it."
Brother Djordje Djokovic spoke first at the press conference, describing Djokovic's detention as the "greatest sporting and diplomatic scandal."
He said Djokovic had been in contact with Tennis Australia and together they had reached an agreement about the exemption.