Some of the biggest players in the syndicate are understood to be old school friends from a western Sydney high school.
Erkan Keskin, the former head of Lone Wolf and a former Turkish soldier known as 'Eric the Wolf', is also named in court documents and remains of interest to investigators. He also left Australia last year.
Nearly two dozen men have been charged and some jailed for their roles in commercial importation, money laundering and running organised criminal groups over at least four importations around 2013-14, valued at $1.5 billion. Police declined to say how many of the importations they stopped.
The drugs from Germany and the Netherlands were allegedly imported to Australia concealed in shipping containers.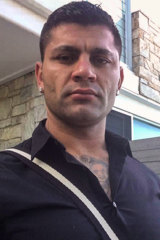 Tuesday's raids began around 7am with the arrest of 36-year-old Frank Farrugia, from Erina Heights, at the five-star Sofitel Hotel at Darling Harbour. He was charged with drug supply, knowingly dealing with proceeds of crime and directing the activities of a criminal group.
Deniz Kanmaz, 34, was also arrested at Muswellbrook and charged with drug supply, knowingly dealing with proceeds of crime and participating in a criminal group.
A third man, 57-year-old Mario Lang, was arrested at his Baulkham Hills home and taken to Castle Hill police station. He has been charged with conspiring to import a commercial quantity of drugs.
Detectives executed search warrants at Mr Lang's home and at two business premises at Badgerys Creek, including freight business Farrugia Freighters.
A search warrant was also executed at a business in Jamisontown, in connection with the NSW Crime Commission Criminal Assets Recovery Act.
Investigators say the alleged syndicate operated like a pyramid scheme, of which Mr Pitt and Mr Battah were among those directing it.
Below them, police allege Mr Farrugia – a keen racehorse owner – Kanmaz and Mr Lang held mid-level roles, while a further 16 men already charged over the syndicate were allegedly lower-level couriers who were responsible for unpacking drugs.
Following their arrest on Tuesday Mr Farrugia, Mr Lang and Kanmaz all appeared in NSW courts. None of them applied for bail, which was formally refused. They will all next appear on August 11.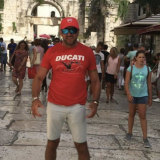 Police will allege Mr Farrugia was involved in the supply of more than 20 kilograms of MDMA and 3kg of methylamphetamine across NSW. It will be further alleged he dealt with $4.6 million as the proceeds of crime.
It will be alleged the syndicate comprised Mr Pitt and Mr Battah, Savas Guven, Erkan Keskin, Erhan Kurtulmus, Mr Farrugia, Mr Lang and others.
Some details of the importations have emerged in court over recent years.
Guven, also known as Savas Yucel, a property developer and chief executive from Mosman, faces trial next year over allegations he was a key player involved in three of the importations. Guven is Keskin's cousin.
Erhan Kurtulmus was jailed until 2023 over his involvement in recklessly dealing with the proceeds of crime.
Organised crime squad commander, Detective Superintendent Martin Fileman said the men arrested on Tuesday were the final members of the alleged syndicate who were sought by police.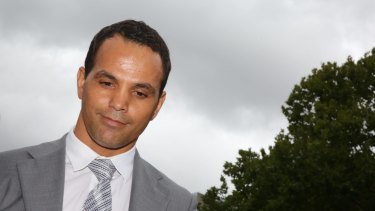 "This was another prime example of the effectiveness of national and international law enforcement partners working together to dismantle organised crime syndicates," he said.
"Especially this one, [which] for many years was importing large amounts of drugs into Australia."
He said the syndicate allegedly dealt with proceeds of crime worth more than $54 million, "allowing them to travel the world in luxury and live a life of opulence, while they knowingly preyed on the vulnerabilities of others."
– with Laura Chung
Michael Evans is Investigations Editor at The Sydney Morning Herald.
Lucy Cormack is a crime reporter with The Sydney Morning Herald.