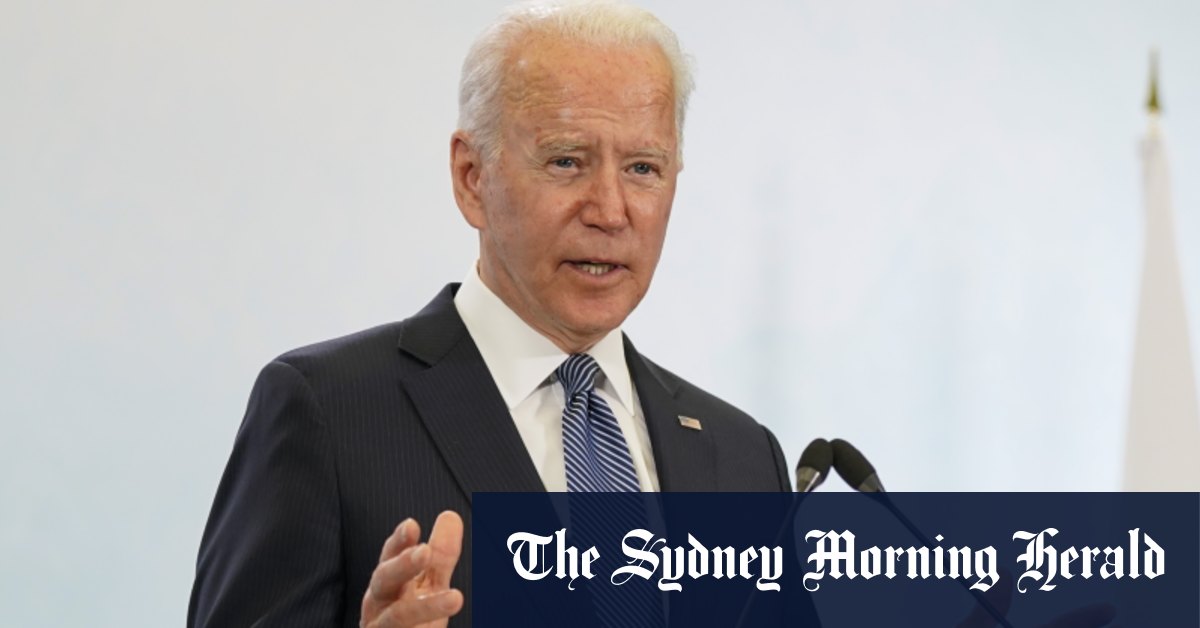 Italian Prime Minister Mario Draghi alluded to tensions over the G7s views while talking to Prime Minister Scott Morrison before the communique was issued.
"The only difference in views was the intensity of the message to China," Draghi told Morrison, according to audio of their exchange.
Australia was invited to the G7 as a guest and does not have a direct say in the final document.
Asked about China, Biden said the superpower had to "act more responsibly in terms of international norms, human rights and transparency".
Loading
The President said US intelligence agencies had so far been unable to determine whether the pandemic was the result of animal-to-human contact or a leak from the Wuhan Institute of Virology.
As anticipated, the G7 supported a new World Health Organisation-led inquiry into what caused the pandemic amid growing momentum behind the lab theory.
"We haven't had access to the laboratories," said Biden, who added that the world needed to know whether the virus was the result of "an experiment gone awry in a laboratory."
"It's important to know the answer to that because we have to build a system whereby we can know when we see another lack of transparency might produce another pandemic," Biden said.
Loading
"We have to have access. The world has to have access."
However British Prime Minister Boris Johnson earlier said his own best advice was that the virus had jumped to humans from an animal.
"At the moment, the advice that we have had is that it doesn't look as though this particular disease of zoonotic origin came from a lab," he said.
"Clearly anybody sensible would want to keep an open mind about that."
Asked about whether there should be a new investigation, Morrison on Saturday framed the new inquiry as a chance to prevent future pandemics rather than a tool to target China.
"The purpose of these inquiries is to understand," he said.
"It's got nothing to do with politics or frankly blame or anything else. It is about understanding it so we all on a future occasion, should it occur, can move quickly and can respond and avoid the absolute carnage that we've seen from this pandemic to both lives and livelihoods all around the world.
"The transparency around these things is incredibly important just for health and safety, if nothing else."
The Wuhan lab leak theory was promoted by former US president Donald Trump during 2020, but widely dismissed by health experts and some foreign intelligence officials.
However, it has gained new momentum over recent weeks following the latest US intelligence assessment and Biden's open mind on the subject.
Get a note direct from our foreign correspondents on what's making headlines around the world. Sign up for the weekly What in the World newsletter here.