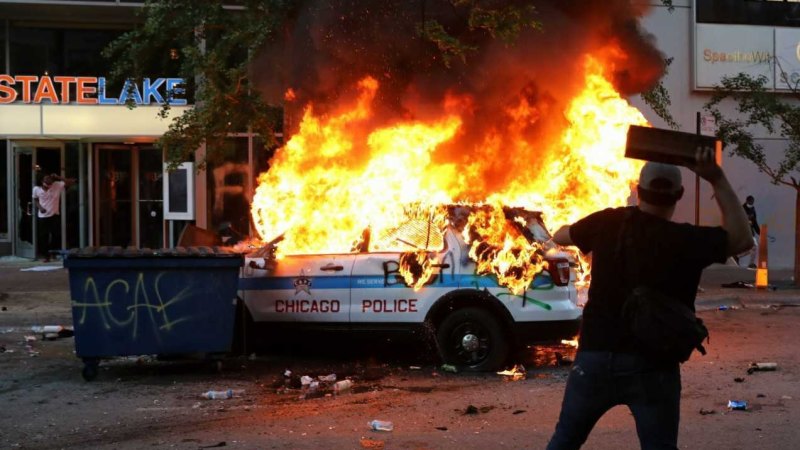 Bystander video showed the crowd parting seconds before the semi-trailer rolled through, then the truck gradually slowed and demonstrators swarmed the truck.
Public Safety Commissioner John Harrington said on Sunday that it initially appeared from traffic camera footage that the semi-trailer was already on the freeway before barricades were set up at 5pm. State Corrections Commissioner Paul Schnell said at a later briefing, however, that the truck went around a traffic barrier to stay on the road.
In a Sunday evening news conference, Governor Tim Walz described footage of the truck driving into the crowd as a "horrifying image" and said that it underscored the "volatile" nature of the situation.
"I don't know the motives of the driver at this point in time," he said. "But at this point in time to not have tragedy and many deaths is an amazing thing."
AP