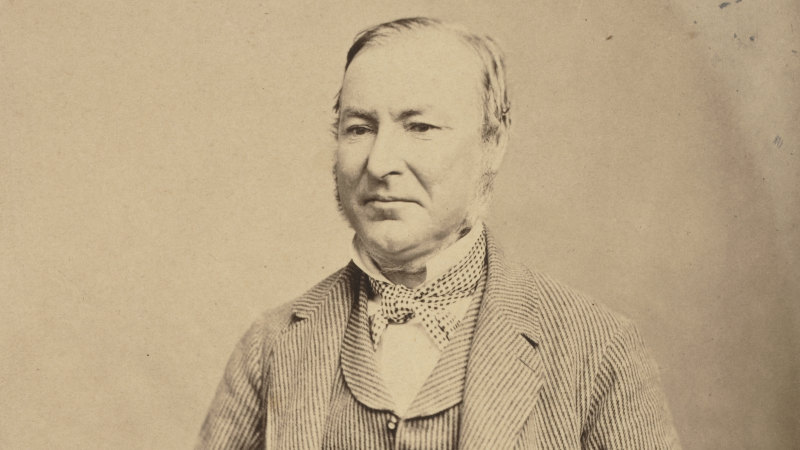 Cr Crossley said it was time to take the cairns as part of the Black Lives Matter protests.
"It's a global movement and we should be there as a voice to make change," she said.
The motion – defeated five votes to four – suggests the council also seek approval from the Victorian government and other land managers to remove seven other McMillan cairns on land not managed by the council.
Gunaikurnai Land and Waters Aboriginal Corporation chair Troy McDonald said the McMillan cairns represent a celebration of a man arriving on Gunaikurnai land and committing forms of genocide.
Loading
"The Gunaikurnai people were dispossessed of their country, forcibly removed and often killed," he said.
But Mr McDonald said the corporation understood that in the eyes of many people McMillan "also did some good things".
"The symbolism of these cairns is significant to us. It is an issue that has been clearly on the community and our agenda for quite a while."
Mr McDonald said his organisation had been working with all arms of government to ensure more appropriate recognition of Gippsland's history, including its non-Aboriginal past.
"As a starting point, the removal of the two cairns on Wellington Shire land will be a great symbolic step towards reconciliation.
"We believe it is time to take another step forward in a cohesive Gippsland community and we look forward to taking action to achieve this. We support a process that will bring healing and greater unification to our region."
Aboriginal Affairs Minister Gabrielle Williams said: "These questions are best posed and answered by Aboriginal Victorians – our job is to listen.
"While symbols are important, action is what matters – that's why we're leading the way with [a] treaty and a path to true reconciliation with our First Peoples."
Get our Morning & Evening Edition newsletters
Benjamin is a state political reporter