The precious cargo landed last night on board flight SQ 7292.
The 500,000 Pfizer shots are due to expire and in return Australia will send the same number of doses back to Singapore in December.
The vaccine will undergo batch testing by the TGA before being distributed equally across the country based on the population of each state and territory.
"This deal gives us the further supplies we need as we bring new groups into the program for Pfizer, including 12 to 15-year-olds from September 13, and the 16 to 39-year-old age group that has already commenced," Prime Minister Scott Morrison said.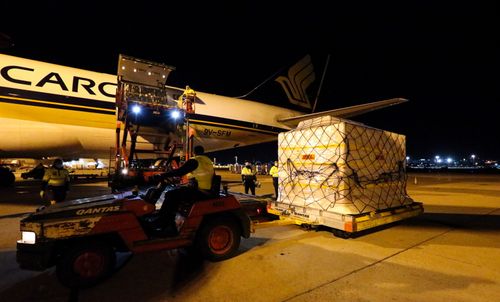 The arrival comes as some restrictions have now eased for residents living in the 12 Sydney local government areas where coronavirus cases are at their highest.
People in south-western and western Sydney can now exercise outdoors for as long as they want, with the one hour limit scrapped. The 9pm to 5am curfew remains.
But that curfew is reportedly now under review with the limits impacting shift workers.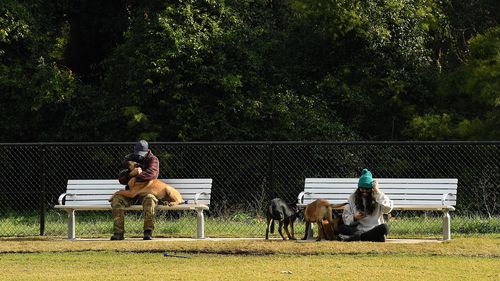 And weddings are back on but with strict rules in place. Couples can now tie the knot with no more than five guests, plus the wedding party – the two people getting married, two witnesses required for the marriage, one person conducting the service and one person to photograph or film the wedding.
Travel limits are also in place for those who can attend the wedding.
Premier Gladys Berejiklian yesterday confirmed NSW had reached seven million jabs, with 70 per cent of residents receiving their first dose.