It could be days before fire investigators can enter the burnt-out remains of a home in
Queensland
's south-east where it's believed two people may have perished.
Heavy machinery is being brought in to sift through the rubble amid fears the property could further collapse, endangering investigators.
It's a grim task that will likely take hours, due to the extent of the damage to the two-storey property in Kilcoy, north-west of Brisbane.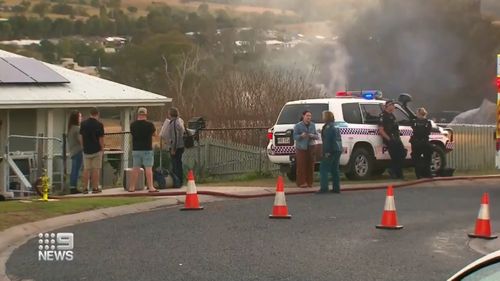 The body of one woman was found at the property yesterday, while another person remains unaccounted for.
The dead woman and the missing person are yet to be formally identified, but police say they aren't believed to be related.
The other occupants of the home on Golf Links Drive, where a number of people resided as tenants, weren't at home when the fire started at around 2.20pm yesterday.
Once the home has been determined as structurally sound, fire investigators will enter the property and begin investigating the cause of the blaze.
Detectives say that at this stage, there's no reason to believe it is suspicious.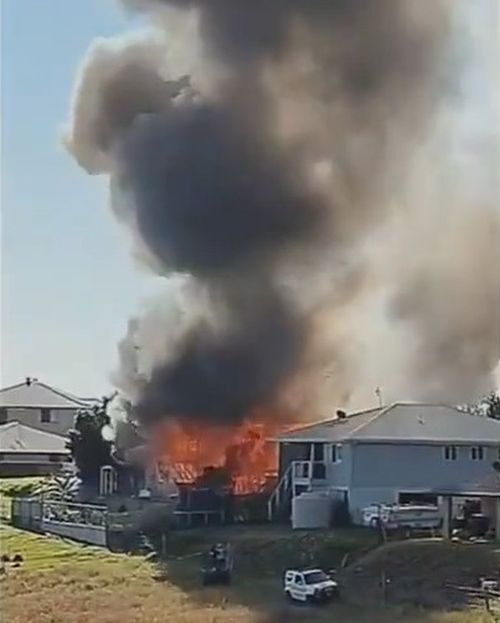 The house was already engulfed by flames and thick smoke when four Fire and Emergency Services crews were rushed to the scene yesterday.
The flames took hold so quickly that the roof and whole top floor of the two-storey home collapsed.
"They tried to pull one of the people out, but apparently they weren't, so-" distressed neighbour Greg Smith told 9News.
"It engulfed that quick and it burnt down that quick, it was unbelievable.
"I've never seen nothing like it."
Fire crews battled the blaze for an hour and a half, but the home was burnt to the ground.
They were however able to contain the blaze and nearby properties were saved.