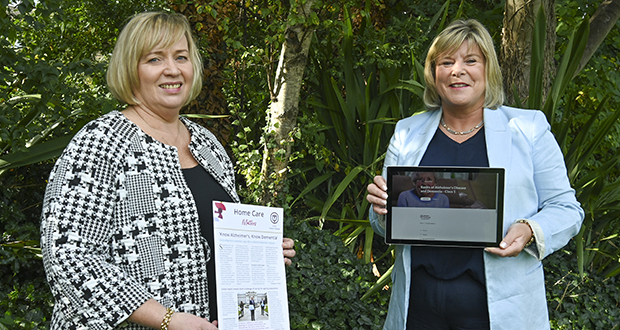 To mark World Alzheimer's Month, Home Instead has launched a Home Care Professionals Academy, which will provide caregivers with ongoing access to state-of-the-art content and specialised training.
This year marks the 10th annual global Alzheimer's campaign, which aims to raise awareness and generate solutions for people living with dementia. As part of its support for the Alzheimer's Disease International's "Know Dementia, Know Alzheimer's" campaign, Home Instead is making two courses freely available to support family members.
The first course on the "Basics of Alzheimer's disease" provides education on dementia, including causes and symptoms, and outlines types of person-centred care for a person living with dementia.
The second course, "Dementia Caring for an Individual Living with Alzheimer's disease or another dementia", will provide advice on preventing and easing dementia-related behaviours to help keep both the carer and the person living with dementia safe.
Home Instead is an approved provider of HSE Home Support Services in all nine Community Health Organisations in the country, meaning that people aged over 65 can choose Home Instead for their non-medical home care services. It also serves a large and growing client base who avail of private home care services to help them continue to live an independent life at home.
Commenting on the announcement, National Clinical Lead at Home Instead, Danette Connolly, said, "We're very proud to support Alzheimer's Disease International's Know Dementia, Know Alzheimer's campaign for World Alzheimer's Month. Due to the times we live in, we have adapted our workshop for an online audience so that people can continue to learn from our dementia experts, improve their understanding of Alzheimer's disease and other dementias, and better connect with family members living with dementia through support and engagement each day."