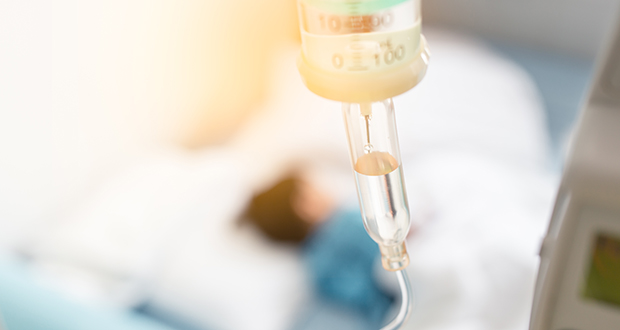 Today marks the 60th anniversary of the international withdrawal of thalidomide. However, Irish survivors are calling for a State apology and waiting for a formal withdrawal of the drug in Ireland.
Sixty white roses were laid at the gates of Leinster House yesterday to honour Thalidomide victims who have passed away.
To date, the last Minister for Health to meet with the ITA was Dr James Reilly. Meetings have been requested with former Ministers for health Leo Varadkar and Simon Harris as well as the current Minister for Health Stephen Donnelly, but none have taken place to date.
The German manufactured thalidomide drug was sold under the brand name of Softenon in Ireland.
TP Whelehan Son & Co Ltd, based in Finglas in Dublin, were the Irish distribution agents for thalidomide. The medication was available in both tablet and syrup.
The drug was labelled as safe was available without a prescription in chemists throughout the country. Then, in late 1961, Dr Widukin Lenz, now a professor at the University of Munster, was the first to raise concern over the dangers of taking the drug during pregnancy. He witnessed an epidemic of malformations in newborn babies that had broken out in the Federal Republic of Germany.
Thalidomide was withdrawn internationally in 1961, but according to Irish Thalidomide Association (ITA) spokeswoman Finola Cassidy "no action was taken for up to nine months afterwards in Ireland, with 51,000 packets of the drug taken here in 1961 alone".
According to the Irish Thalidomide Association, "The Irish Government of the day took a deliberate decision not to warn pregnant women. This was after its catastrophic effects were known and acknowledged across the world. This delay in informing the public and removing the drug from circulation resulted in a further significant number of births of people damaged by Thalidomide.
"As this poignant, painful and pertinent anniversary comes around, our government plans to publish legislation in relation to Thalidomide without any engagement whatsoever with us. Legislation about us and without our input adds further insult to our birth injuries'.
The Thalidomide tragedy
The Thalidomide tragedy changed the way drug testing was carried out and gave birth to the field of toxicology. Up to the 1960s, drug's effects on the embryo were carried out, but it wasn't done vigorously or fully, and it also depended on what country you were as to what they did, and in some cases, it was company-specific. We now know that not all companies tested their drugs on pregnant species.
Questions remain as to what testing was carried out and whether the disaster could have been prevented sooner.