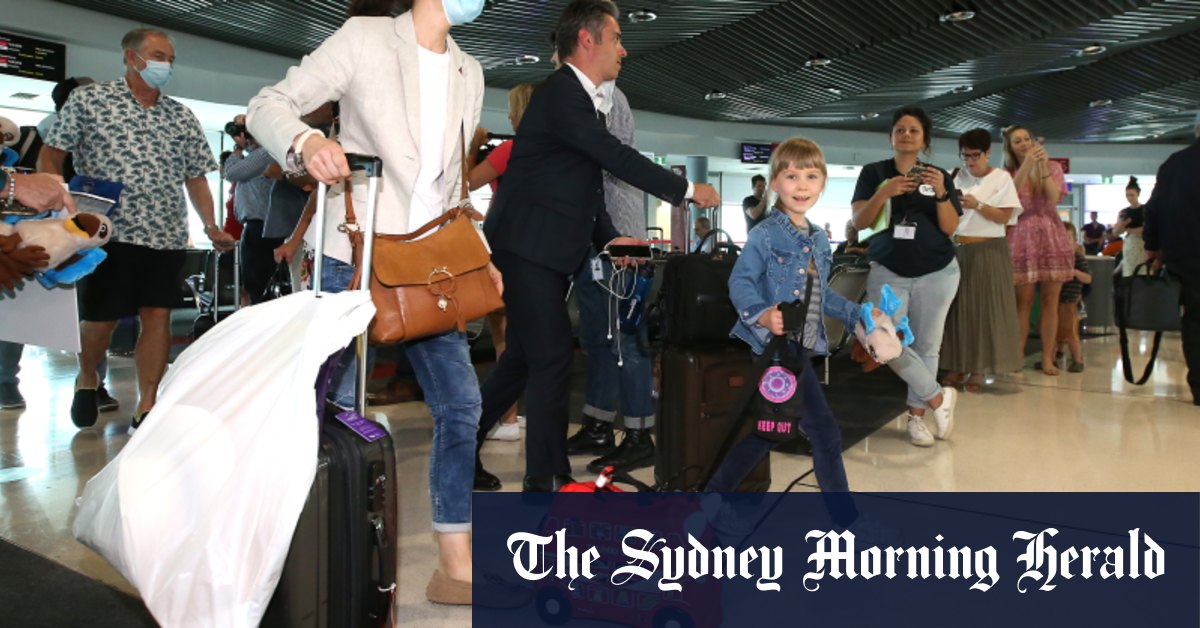 "There are a lot of Australians that are currently stranded overseas, a lot of families want their loved ones home and we have got to put options on the table."
On Friday, national cabinet ruled out lifting international passenger arrival caps until February 15 and will plan on expanding quarantine capacity and to prioritise returning Australians.
Prime Minister Scott Morrison left open the prospect of individual states lifting their respective caps, in agreement with the federal government, but insisted that was unlikely despite no community transmission of the virus for five days
He said the nation's leaders were eager to get as many Australians home as soon as possible but their priority was ensuring the safety of people here already.
"There is the opportunity for me to engage with individual states and territories on a bilateral basis if we can create additional capacity," he said.
"But that is not an indication that [it] will occur. But we are seeking to have a flexible arrangement with states and territories between now and the 15th of February."
Mr Morrison said almost 79,000 Australians had returned home since the middle of September and almost $20 million in loans from a national hardship fund had been allocated to help pay for their flights home.
Federal opposition spokeswoman on foreign affairs Penny Wong said quarantine was a federal responsibility and it was "time for Scott Morrison to stop passing the buck and start leading".
"It must be so tough for the tens of thousands of Australians still stranded overseas to hear their Prime Minister say it's not his job to help them," Senator Wong said.
"Rather than delivering a plan for safe national quarantine, Scott Morrison has handballed responsibility to the states and pushed off making changes until February.
"Some of these Australians have been stranded since the borders closed in March – how much longer do they have to wait?"
Queensland authorities have homed in on two quarantine options for Australians returning from overseas.
Under the first, international flights would land in the central Queensland city of Rockhampton before travellers were taken by bus about 116 kilometres to workers' accommodation near Gladstone.
The second option would require aircraft to offload travellers at Toowoomba Airport before they were taken to quarantine nearby.
Rockhampton and Toowoomba airports support military activity and would have the capacity to accept large aircraft.
NSW Health Minister Brad Hazzard already shot down suggestions of moving the state's hotel quarantine system to the regions.
Mr Hazzard said the NSW government had considered moving thousands of staff into the quarantine hotels where they worked in a bid to prevent community spread of COVID-19, but the plan was impractical.
Ms Palaszczuk said Queensland authorities would ensure regional towns had the medical infrastructure to support major quarantine operations.
"I think it is actually a very safe proposal because we have staff also living on-site as well. We will talk through all of these issues," she said.
"It is not necessarily going to take away from the international flights coming to [Brisbane], it is about getting more Australians home.
"It is good to have ideas."
Ms Palaszczuk will need the federal government to tick off on her plan to reroute international flights to regional airports.
Queensland recorded another day of no locally acquired cases on Friday, with three people testing positive in hotel quarantine.
More than 7000 tests were conducted in the past 24 hours and 23 cases remain active.
The Victorian government has downgraded greater Brisbane from an orange zone to a green zone, meaning that from 6pm on Friday, people travelling from Queensland to Victoria no longer needed to be tested and quarantined upon their arrival.
Travellers will still need a permit to enter Victoria.
– with Toby Crockford
Lydia Lynch is Queensland political reporter for the Brisbane Times
Rob Harris is the National Affairs Editor for The Sydney Morning Herald and The Age, based at Parliament House in Canberra