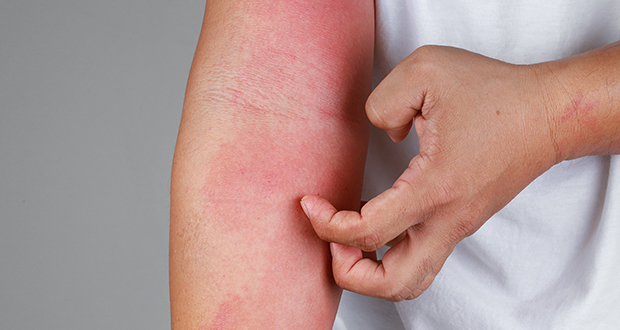 JAMA Dermatology has published 24-week results from the Phase 3b Heads Up study evaluating the efficacy and safety of upadacitinib (30mg, once daily) versus dupilumab (300mg, every other week) – both as monotherapy treatments – in adults with moderate to severe atopic dermatitis who were candidates for systemic therapy.
The publication showed upadacitinib (30mg, once daily) achieved superiority compared to dupilumab for the primary endpoint, the proportion of patients with at least a 75% improvement in the Eczema Severity Index (EASI 75) at week 16. Of those treated with upadacitinib, 71% achieved EASI 75 at week 16 compared to 61% of those treated with dupilumab.
Additionally, upadacitinib demonstrated statistically significant greater efficacy across all ranked secondary endpoints compared to dupilumab through week 16, including early reduction in itch and rates of skin clearance improvement.
Prof. Brian Kirby, Consultant Dermatologist at St Vincent's University Hospital, who was an investigator in this study, said that 'it was welcome that an Irish centre had the opportunity to participate in one of the first head-to-head Studies in Atopic Dermatitis. Not only does this study greatly add to our understanding of this disease and its treatment, but Irish patients got the benefit of access to treatments they would not have otherwise had'.
Results for select ranked secondary endpoints include:
After one week of treatment, the upadacitinib 30mg treatment group had a 31% reduction in itch (as measured by Worst Pruritus Numerical Rating Scale [NRS]) compared to 9% in the dupilumab group (p<0.001).
After two weeks of treatment, 44% receiving upadacitinib achieved EASI 75 versus 18% receiving dupilumab (p<0.001).
At 16 weeks, 28% of people treated with upadacitinib achieved clear skin (EASI 100; p<0.001) and 61% achieved almost clear skin (EASI 90; p<0.001), compared to 8% and 39%, respectively, of those treated with dupilumab.
Upadacitinib (30mg, once daily) monotherapy demonstrated significantly greater rates of skin clearance improvement and itch reduction compared to dupilumab (300mg, every other week) monotherapy at 16 weeks.
Early, significant results were seen in upadacitinib-treated patients – including skin clearance improvements (EASI 75) at two weeks and itch reduction at one week – compared to dupilumab.
The safety profile of upadacitinib was consistent with previous atopic dermatitis studies, with no new safety risks observed.