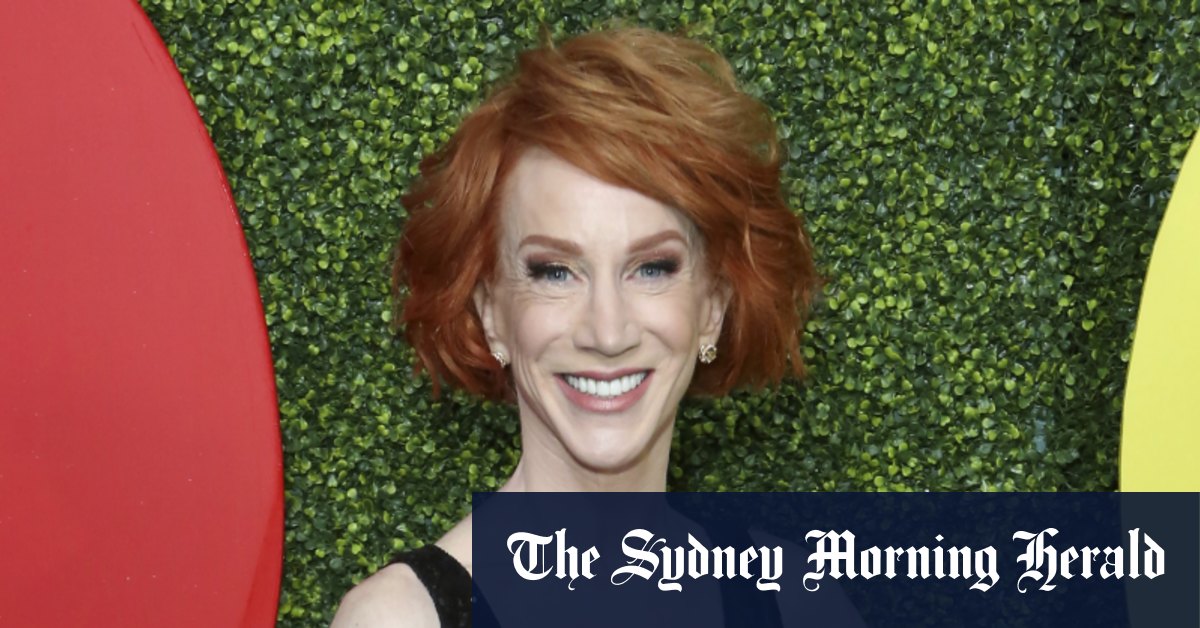 The stand-up comic was admitted to Cedars-Sinai Medical Centre in Los Angeles last year at the beginning of the health crisis after suffering "incredibly intense pain, vomiting, diarrhoea, every 20 minutes," according to her husband.
While hospitalised, the Suddenly Susan alum received a chest X-ray that showed healthy lungs. Due to her lack of lung complications, fever and cough, Griffin did not qualify for COVID-19 testing, per CDC guidelines, despite exhibiting other symptoms of the respiratory illness.
"I just think it's so obvious that those tests have to be accessible to everybody," Griffin told the Los Angeles Times in March 2020. "A lot of people, when they hear the president saying everyone who needs a test should get one, they shouldn't have to then go to a hospital where, frankly, they may be exposing themselves or exposing others."
Griffin has long been a vocal critic of Trump. A 2017 photo shoot in which she posed with a bloody replica of Trump's head nearly ended her career – resulting in an addiction to painkillers and attempted suicide.
"The irony is not lost on me that, a little over a year ago, all I wanted to do was die," Griffin recently told ABC News upon discovering a cancerous tumour in her left lung. "And now, all I wanna do is live."
Loading
In conversation with ABC News, Griffin was still reeling from the shock of her current illness, while acknowledging her relatively positive prognosis.
"When you're a comic, the doctors all wanna be funny," she told ABC. "I love when they try material on me, like it hasn't been happening to me for 40 freaking years. …
"He's like, 'Well, you know, the lung is actually a couple of balloons. And so we basically just deflate the lower balloon – remove it. It's kinda like taking out a used condom. You can use that,' … And I'm, like, 'OK. Why don't you do the surgery and I'll do the jokes'."