Exclusive: An association of pilots is concerned about the impact pioneering auto-pilot technology could have on jobs and airline safety.
Australian and International Pilots Association president Tony Lucas believes Airbus' new DragonFly system, which would be capable of changing flight plans and making landings, will force
aviation
into a "fundamental rethink".
The experienced
Qantas
captain claimed the Airbus tech was "absolutely about cost" savings for airlines, and could be geared towards solving a worldwide pilot shortage by cutting the number of pilots on the flight deck down to one person.
Airbus refuted both those scenarios when 9news.com.au put those claims to them.
A spokesperson from the aircraft manufacturer, which posted a $6.8 billion profit last year, said the DragonFly system aimed "to explore and mature technologies that have the potential to improve pilot assistance and enhance safety".
"It is not designed to replace or reduce the number of crew, but as a back-up system in the event of pilot incapacitation," the spokesperson said.
"The research is ongoing and there is currently no timeline for when such a system could be certificated for installation on production aircraft."
Using sensors modelled on the vision capabilities of nature's dragonfly, the Airbus system can diagnose a mechanical problem, autonomously divert the course of a plane in an emergency, make an automatic landing and taxi a plane to and from a terminal.
Airbus is trialling this groundbreaking tech on A350-1000 test aircraft, the same model plane Qantas will operate on its much-hyped, multi-billion-dollar Project Sunrise from 2025.
Last year Qantas placed an order with Airbus for 12 of the A350-1000s.
These highly efficient, Rolls-Royce-powered jets will carry 238 passengers from Sydney to any city on the planet, non-stop.
"New types of aircraft make new things possible," Qantas Group boss Alan Joyce said at the announcement.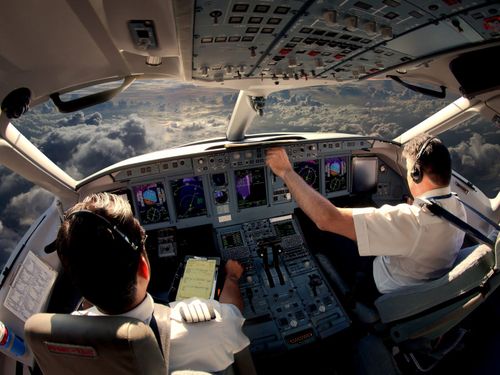 Project Sunrise will launch with the first delivery of the A350-1000s in late 2025.
The 12 Airbus planes will be delivered to Qantas over three years, but there is no suggestion at the moment they will be fitted out with DragonFly.
Qantas declined to comment on the DragonFly tech, and what it might mean for its crews, when approached by 9news.com.au.
"I think commercial airlines will take a serious look at it," Lucas said.
Having never suffered a fatal accident involving one of its jetliners, the national carrier's safety record is a source of pride and the envy of many airlines in the aviation industry.
Worldwide pilot shortage
More than 40 countries have approached the United Nations body that sets aviation standards, seeking their help to make single-pilot flights a safe reality.
The European Union Aviation Safety Agency is reportedly keen on solo flights.
"One aspect of (DragonFly) is the natural human curiosity of 'can we do this? Is it possible?' And that's part of it," Lucas said.
"I think the other part of it, though, is absolutely about cost.
"There is a worldwide pilot shortage right now, not so much in Australia for a variety of different reasons, although certainly some segments in Australia are suffering from a pilot shortage.
"And that pilot shortage is forecast to only get worse."
Do you know more? Are you a concerned pilot? Email: msaunokonoko@nine.com.au
He said any carriers who in the future might use the system to cut pilots would be "short-sighted".
In three of Qantas' most high-profile near-misses over the past 15 years, Lucas said auto-pilot systems had been knocked offline, and that it was only the actions of an experienced flight deck with multiple pilots that had averted potential catastrophes.
"Aviation is an industry where, over the decades, hard lessons are written in blood," he said.
"We discover, through error, frequently, where things work and don't work."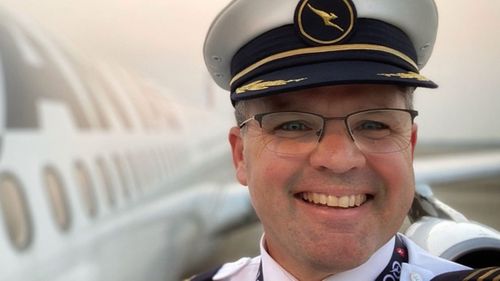 There was no doubt, he said, that automation improvements on planes over the last 50 years were excellent and had massively improved safety.
"But automation has always been designed to support a pilot team to manage that aeroplane effectively," he said.
"At the end of the day, the decisions are still being made by a pilot team."
Australia's air safety watchdog, the Civil Aviation Safety Authority (CASA), said it was closely monitoring developments.
An agency spokesperson told 9news.com.au it "has not developed a view on the proposition and is keeping a watch on international developments".
"It is likely the matter would be dealt with by the International Civil Aviation Organisation as a global initiative," they said.
Airbus, the world's second-largest aircraft manufacturer, told 9news.com.au the project will support "even safer and more efficient operations" on future aircraft systems.
According to Airbus, if pilots can no longer control the aircraft, an onboard computer will quickly detect the problem and select an airport for the plane to divert towards.
The system will assess weather conditions and restricted flight areas.
Airbus said DragonFly-enhanced aircraft can land at any airport in the world, even if that runway is not equipped with necessary ground technology.
The new system is underpinned by sensors which enhance the view of a runway, powerful computer vision algorithms and new guidance computation.
"DragonFly could be a game-changer when it comes to derisking emergency operations," the company said in a recent blog post.
Lucas, however, is not convinced.
He claimed to have frequently landed at Sydney Airport in cross and headwind conditions that automated systems cannot cope with, and would refuse to land in.
"Crash statistics will always show occasions when the pilots perhaps didn't get it quite right," he said.
"But what the crash statistics don't show is the times when pilots have recovered an aeroplane from a time where the automation couldn't deal with it."
Sign up here
to receive our daily newsletters and breaking news alerts, sent straight to your inbox.