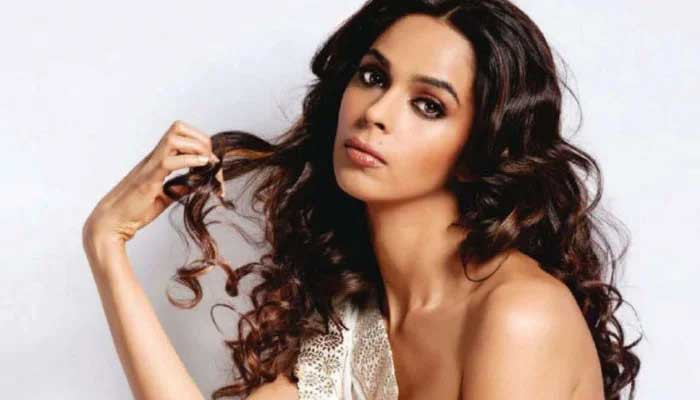 Mallika Sherawat reveals reasons behind refusal of roles
Mallika Sherawat opened up on losing roles in the past as she refused to give in to male actors.
The actress is known for participation in bold roles due to which she faced a lot of harassment in the industry.
In an interview with Pink Villa, Mallika said, "The only reason I have lost out on roles is because I refused to give in to male actors, big stars who wanted certain things from me, who wanted me to compromise. You know I come from Haryana, I have a lot of self respect, and a lot of pride. I said I will not compromise. I don't need to be in your big movies, that's why till date I have never acted with any A lister male hero, and besides that I have survived, and that itself is a testimony."
"I would like to tell all these girls and boys, because it's no different for boys, that never compromise on your principles. Nobody is going to invest hundreds of crores just because you have compromised, nobody is going to do it. They will use you and trash you. You stand your ground, have faith in your talent, have confidence in your talent, and don't lose yourself respect, it's not worth it."
"I didn't have to struggle much. But after the movies, because Murder was such a bold movie, and that kind of a bold image was established, a lot of male actors started taking a lot of liberties with me, and they said if you can be so bold onscreen, so you can be bold with us in person also," concluded Mallika.
More From TV&Showbiz
Take a look at Minal Khan's 'last minute' surprise for Ahsan

'There is no place in the world I feel more safe than in Pakistan,' says Shaniera Akram

'If the situation was better, I would be working on it,' says Adnan Shah Tipu

Katrina Kaif wears checkered robe for the camera

Ananya Panday receives horrible treatment at ' Star Vs Food'

Aamina Sheikh and husband Omar Farooqui welcome baby boy Issa

Muneeb Butt: 'My childhood friends know that I have a fair complexion since childhood'

LSA 2021: Faisal Quraishi is nominated in the Best Actor category for Geo Entertainment's drama serial Muqaddar

'I have a whole patch of purples and reds on my skin,' says Kubra Khan

Aiman Khan shares rare photo on Ahsan Mohsin Ikram's birthday

Sarah Khan and Falak Shabir said "ALHAMDULLIAH we're expecting our first child. Remember us in your prayers….

Kareena Kapoor said "Keep the fire burning… birthday promise to myself" followed by a heart emoticon

Mahira Khan and Atif Aslam are coming together after 10 years for the latter's music video 'Ajnabi'.

Minal Khan and Ahsan Mohsin Ikram got married on September 10, 2021

Bipasha Basu's debut film 'Ajnabee' clocks 20 years

LSA 2021: Hiba Bukhari quizzes her fans on what the name of her debut drama is

Sidharth Malhotra: 'This is the first time I am playing a spy agent but it is not a James Bond character'

'Head to @irfanjunejo's channel to wander into his cinematic universe,' wrote YouTube over the weekend