After more than 260 nights lost to stay-at-home orders, people were ready to enjoy the lifting of some restrictions from 11.59pm on Thursday.
Cheers were heard across the city's CBD, as excited residents clapped, tooted car horns and revelled in their newly instated freedoms.
The state hit 70 per cent double dose
vaccination
coverage by midmorning yesterday, as well as 90 per cent single doses.
From today, every student can return to class, the curfew is abolished, you can finally get a haircut, and up to 10 people and visit homes each day.
And it's all thanks to Victorians rolling up their sleeves
"When the clock strikes midnight … the lockdown is over," Deputy Premier James Merlino said.
Premier Daniel Andrews thanked residents and said now was the time to get back to "the things we love".
"We've officially hit 70 per cent fully vaccinated," he said on Twitter.
"Because of everything Victorians have done, tomorrow we can start getting back to the things we love.
The vaccine achievements are milestones Acting Chief Health Officer Professor Ben Cowie never believed Victoria would reach in October.
Lockdown number six was ordered on August 4 — a seven-day circuit-breaker that ended up lasting 77.
"I really could not be more pleased to be the one who gets to sign them (the restrictions) away again tonight," he said.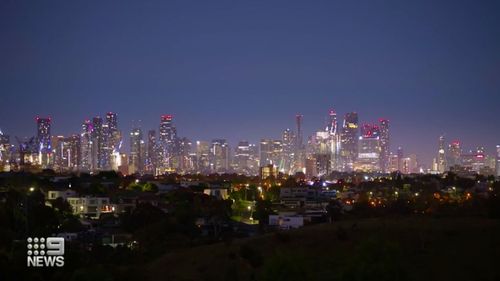 The state government is expected to announce more easing of restrictions today, with overseas travellers set to be allowed in without having to quarantine if they have been double vaccinated and tested negative to COVID-19.