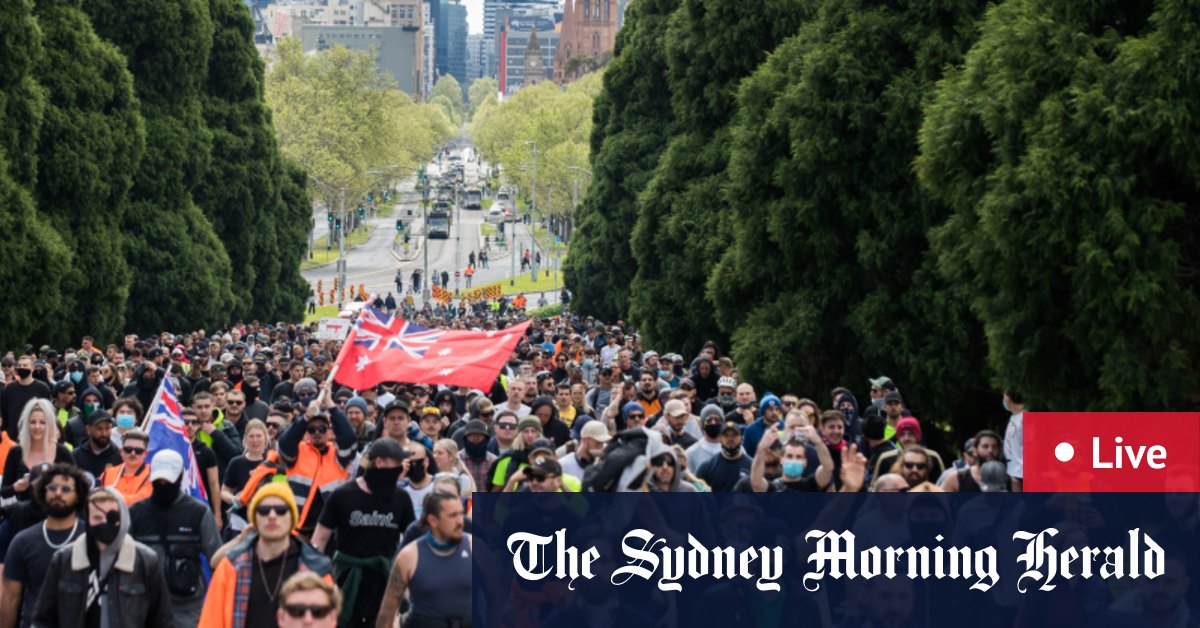 Good morning and welcome to The Age's live blog covering the continued protests in Melbourne.
Here's hoping for no seismic activity today.
Yesterday's protest culminated in a stand-off with police on the steps of The Shrine of Remembrance, the war memorial on St Kilda Road honouring the service and sacrifice of Australians at war.
Up to 1,000 demonstrators, a mixture of construction workers, and anti-vaccine and anti-lockdown believers, staged a sit-in that lasted more than three hours with police trying to negotiate for a peaceful exit.
The stand-off became even more volatile when dozens refused to leave, with police firing non-lethal force such as foam baton rounds, beanbag rounds and capsicum spray.
More than 200 people were arrested over the course of the day.
Though Wednesday's roving protest through the city appeared to be less violent than Tuesday's action, where demonstrators swept the West Gate Bridge, some protesters threw flares, golf balls, tap handles and batteries at police officers even as the group were urged to refrain from violence by their own.
Two officers were treated for head injuries after bottles were thrown at them.
Protests are expected to continue today.