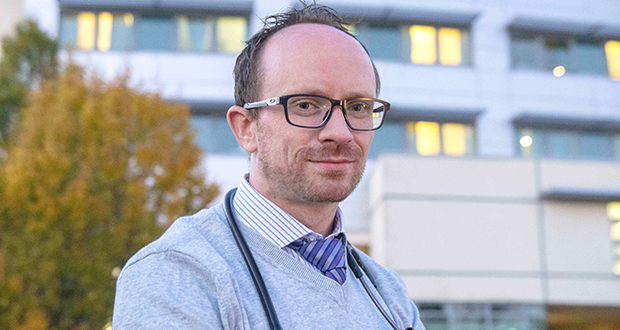 Ireland is 'very far from where it should be' in treating children with Type 1 diabetes, according to a Consultant Endocrinologist at Cork University Hospital.
Dr Colin Hawkes says a coordinated national strategy is vital to confronting the chronic condition.
On average, Dr Hawkes and the team at CUH treat almost 500 children with Type 1 diabetes every year. However, it is not possible to see children every three months, as recommended, with some waiting six-eight months between appointments due to insufficient resources.
"We are also totally unequipped to address the psychological burden of this disease," said Dr Hawkes, a paediatric endocrinologist at CUH.
"We are very far from where we should be; there is a lot more that we need to be doing to meet the needs of these children and their families".
"In CUH alone, we have an exceptional team, but we should have six diabetes nurses for the number of children we care for, and we only have three. We have submitted a business case requesting three more. It is extremely difficult to provide the care these children deserve at such low staffing levels.
"We also should be at the forefront of research in this condition and are working to generate energy and funding to build a research team and programme. This will help change the future of this condition."
CUH is a regional centre of excellence for children with type 1 diabetes in the South/Southwest Hospital Group. In addition to local children, CUH also provides diabetes expertise for children in Kerry and Clonmel in Tipperary.
Dr Hawes states that "Rather than bringing children long distances to us, appropriate staffing of the diabetes programme at Cork would allow our diabetes team to perform regional outreach clinics. In my view, that should be the model."
The burden Type 1 diabetes places on the child, he says, is vast and can cause rates of depression as high as 20% in children.
Dr Hawkes warns that diabetes becomes a 'disease of the family', which can have detrimental effects – fuelling a higher rate of divorce, anxiety and depression amongst parents of children with this condition.
This Sunday, November 14, marks World Diabetes Day, a significant milestone marking a century since the discovery of insulin.