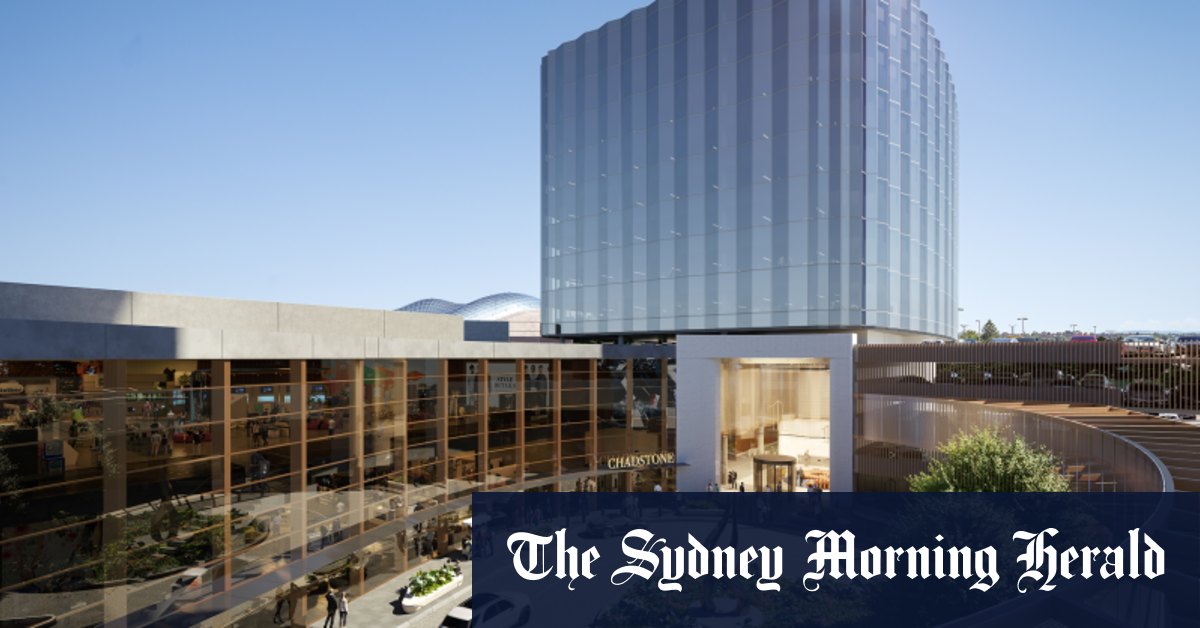 City office towers may be hemorrhaging tenants and workers from the pandemic but landlord Vicinity Centres see enough demand in the suburbs to push ahead with a $130 million office tower above the country's largest mall, Chadstone.
The mega-mall, best known as Melbourne's shopping nirvana, already has two office towers and a 5-star MGallery Sofitel hotel co-located next to the bustling retail complex which pre-COVID attracted 24 million visitors a year to its 550 shops.
The different structures are part of a deliberate attempt to diversify Vicinity's centres, building a sense of neighbourhood and workplace and ring fencing them from difficult retail trading conditions.
The new nine-storey office, known as One Middle Road, will have 20,000 square metres of lettable space featuring 2250 sq m floorplates, an outdoor sky garden and a large 130- to 190-place childcare centre on the ground floor.
The tower will target a benchmark 5-star Green Energy rating and International Living Future Institute zero energy certification, as well as having first-class end-of-trip facilities.
"There is very strong demand already in the market, which is really positive," centre manager Michael Whitehead said of the building's leasing potential. "This continues to grow on our mixed-use strategy," he said.
Vicinity is aiming to lock in a pre-commitment tenant before starting construction.
"We would say that COVID has probably assisted us in terms of opportunities. We think there is going to be a strong opportunity for decentralisation [from the CBD]. Some of those big players will set up in suburban areas," Mr Whitehead said.
The Chadstone mall, valued at $6.1 billion, turned 60 this week. There are about 3500 workers on site. The new tower will add another 2000.
Vicinity this week said its final distribution for the 2021 financial year will be 6.6¢, to be paid on August 31.
The shopping centre landlord said net valuations on its 60 directly owned retail properties had declined 1.2 per cent, or by $164 million, over the six months to the end of June.