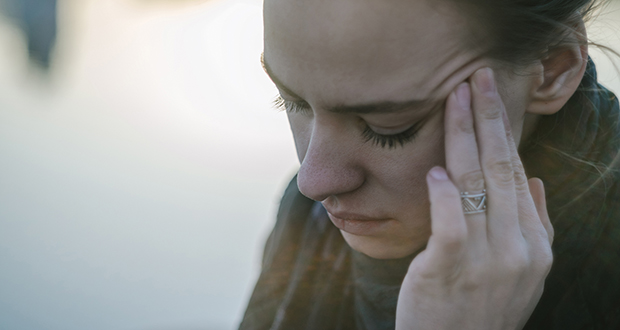 A new first-of-its-kind podcast series in Ireland has launched to support people living with migraine.
The Beyond Migraine podcast series will aim to support more than 500,000 people in Ireland living with migraine.
The podcast, which is a partnership between The Migraine Association of Ireland and Teva Pharmaceuticals Ireland, will cover topics such as the impact of migraine on mental health, managing migraine in the workplace and the influence of hormones and pregnancy on the condition.
Migraine patient Debbie Hutchinson will host the Beyond Migraine podcast, and she will be joined by the following leading healthcare professionals who have an interest in migraine:
Dr Martin Ruttledge – Consultant Neurologist at the Hermitage Clinic.
Esther Tomkins – Clinical Nurse Specialist at the Migraine Clinic, Beaumont Hospital.
Dr Edward O'Sullivan – Director of the Cork Migraine Clinic.
Dr Mary Kearney – GP with a special interest in migraine and co-author of the ICGP Migraine Quick Reference Guide.
Julie Sugrue – Clinical Specialist Physiotherapist with a particular interest in migraine at the University of Limerick Hospital Group.
Dr Sinead Beirne – GP at Dublin City GP practice, GP Lead at St Vincent's University Hospital Headache Clinic and medical expert on TV and radio.
The podcast series is broken down into six episodes, with the first three episodes available now, and future episodes released each week. Each episode will deal with a different topic relating to insights into the lived experiences of migraine patients.
Episode 1 – Migraine & Your Mental Health
Dr Sabina Brennan, Irish Neuroscientist, Aoife Gallagher and Jane Whelan, who both live with migraine, discuss issues such as the link between migraine and mental health.
Episode 2 – Migraine & the Influence of Hormones
Virgin Media presenter Anna Daly and Dr Mary Kearney, GP, will discuss how migraine can be heavily influenced by hormones.
Episode 3 – Migraine & Exercise
Irish footballer Tony Cascarino, who lives with migraine, will be joined by Dr Edward O'Sullivan and Physiotherapist Julie Sugrue to dive into how people living with migraine manage exercise in their lives.
Episode 4 – Understanding Migraine Triggers
Former Miss Ireland Aoife Walsh and Ireland AM's Dr Sinead Beirne will examine what can trigger a migraine attack and how these can be managed.
Episode 5 – Migraine & the Workplace
The Wonky Spatula author Nicola Halloran, alongside Clinical Nurse Specialist Esther Tomkins, will be discussing working with migraine and how to manage stressful periods in life.
Episode 6 – How to Cope with an Unexpected Migraine
Patrick Little, former CEO of the Migraine Association of Ireland, and Dr Martin Ruttledge will be chatting with Ciara O'Rourke, a Dublin nurse who lives with migraine. They will discuss some practical tips and advice on what to do during the onset of an unexpected migraine attack.