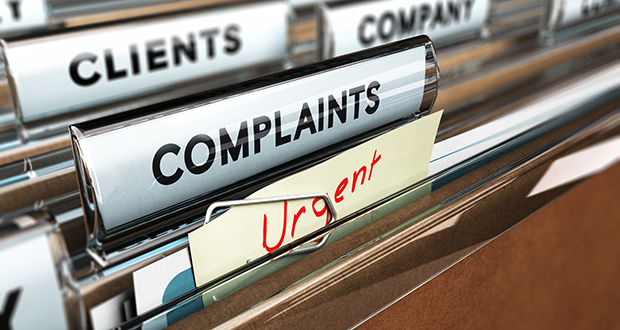 Women doctors outnumber men by 10 per cent in 20 to 35 year age group — report
Under 2020 legislation, the CEO of the Medical Council will have the power not to investigate complaints if they are considered 'frivolous' 'vexatious' or 'not made in good faith', the latest 2020 annual report confirms.
Currently, complaints are made to the Preliminary Proceedings Committee and all investigations are directed by the Committee.
The CEO is to receive complaints, rather than the Preliminary Proceedings Committee (PPC), outlined the report. With the assistance of authorised officers, the CEO is to carry out investigations into complaints and forward each complaint and all information to the PPC for decision.
"The positive effects of this will be an increased efficiency of the PPC process with less involvement of PPC members at earlier stages. The PPC will still make decisions on all complaints," added the report.
The legislation ushering in changes is the Regulated Professions (Health and Social Care) (Amendment) Act 2020, which amended the Medical Practitioners Act 2007, and is to be implemented on a phased basis.
In 2020, the Medical Council received 279 new complaints, a drop of more than a third on the number of new complaints received compared to 2019 which – at 431 –had been the highest number of complaints ever received in one calendar year.
Many complaints related to one practitioner, however some of the complaints received in 2020 related to two or more practitioners.
In 2020, the number of doctors against whom a complaint was made was 311.
During the year, the report also added that the Council registered the highest ever number of doctors to the medical register totalling 24,720 doctors, a 30 per cent increase over the past 10 years, up from 23,555 in 2019. Of those registering, 2,038 doctors did so for the first time.
The latest statistics from the Medical Council also showed 56 per cent of doctors were male and 44 per cent female.
It also emerged that in 2020, for the first time, there were 10 per cent more female than male doctors in the 20 to 35 age group. "This brings several benefits and challenges for policy makers and those responsible for workforce planning," underlined the report.
The Professional Standards team were in discussion with the Department of Health on the commencement of the Regulated Professions (Health and Social Care) (Amendment) Act 2020, which amended the Medical Practitioners Act 2007, said the report.
A key amendment contained in this Act was the removal of requirement to have been awarded the equivalent of a certificate of experience in order to access the Trainee Specialist Division.
In its financial statements, the Medical Council reported an operating surplus of €3,023,442 while income totalled €14.9m in 2020.