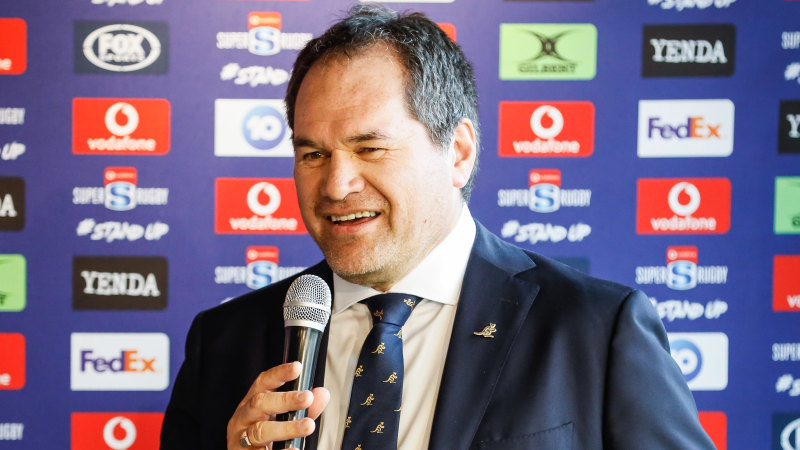 There is also speculation a number of RA staff, possibly as much as 25 per cent, could be made redundant in the coming weeks.
Players throughout the country have also taken a hit to the back pocket, with pay cuts averaging out at 60 per cent until September 30. There are no guarantees the cuts will end then.
Despite the precarious financial state of the game, Rennie's pay packet hasn't been discussed among RA officials.
The former Chiefs coach does not formally begin with RA until July 1 but has been working behind the scenes with his assistants, director of rugby Scott Johnson and Super Rugby head coaches.
Even before the pandemic struck, the governing body was under financial stress.
Rennie's deal takes him through to the 2023 World Cup and is reportedly worth $1 million a year. The financial terms of his contract, as signed by Castle, will remain in place, according to an RA spokesperson.
When Castle left, there was concern from Rennie about whether his contract would be honoured. However, he is committed to the job, even with the uncertainty about when the Wallabies will play their next Test.
Rennie will work under interim chief executive Rob Clarke until RA appoints a full-time replacement for Castle in the coming months.
In his final press conference before leaving Europe, Rennie was full of praise for Clarke and soon-to-be chairman Hamish McLennan.
"There has been a change of CEO and chairman of the board, so I've been spending a bit of time with those guys and they are good men," Rennie said in Scotland. "[They are] really proactive and I reckon they will make some change."
Loading
The treatment of Castle while she was at RA and the way she departed did not sit well with Rennie.
"She was a big part of the reason I signed," he said. "I really respect her. A good lady who really cares about her people and, if you talk to her staff, they would rave about her.
"For two years she had media having a crack at her and various other high-profile people having a crack at her – just bullying her, really – but she was really strong, she kept fighting and refused to take a backward step. I really respected that steel she had.
"She went out with a massive bit of dignity. Even back when I was first being signed, she never had a negative word to say about Michael Cheika, even though there were lots of reports about their relationship. I just think she is a real classy woman. I would love to have worked with her but it is not going to happen now."
RA is set to release its financial results and annual report on Sunday.
Tom Decent is a journalist with The Sydney Morning Herald