A magnificent stone castle built in 1546 has been listed for sale in the country town of Leuchars in Scotland.
Earlshall Castle is an enchanting, albeit imposing structure that boasts a rich and colourful past in the annals of Scottish folklore.
Constructed for Sir William Bruce, the castle was designed to welcome Scottish and British aristocracy and defend against armed incursions, hence its completely walled-off perimeter.
According to the property's listing, the castle hosted a plethora of nobles over the years, most notably Mary Queen of Scots and James VI and I, King of Scotland and England.
It's said the venerated property might also be haunted by one of the castle's many barons, Sir Andrew the Bloody Bruce.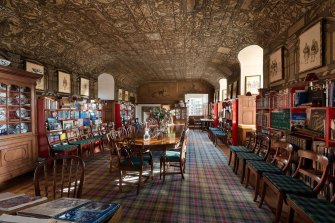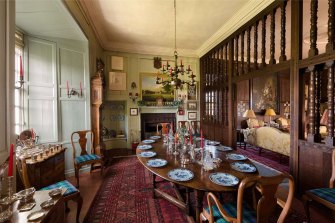 Sir Andrew earned his provocative sobriquet after hacking the hands and head off Covenanter Richard Cameron at the battle of Airds Moss in 1680.
Spectre or not, the grand castle features 10 bedrooms, six bathrooms and 234,718 square metres of manicured grounds and pastoral land.