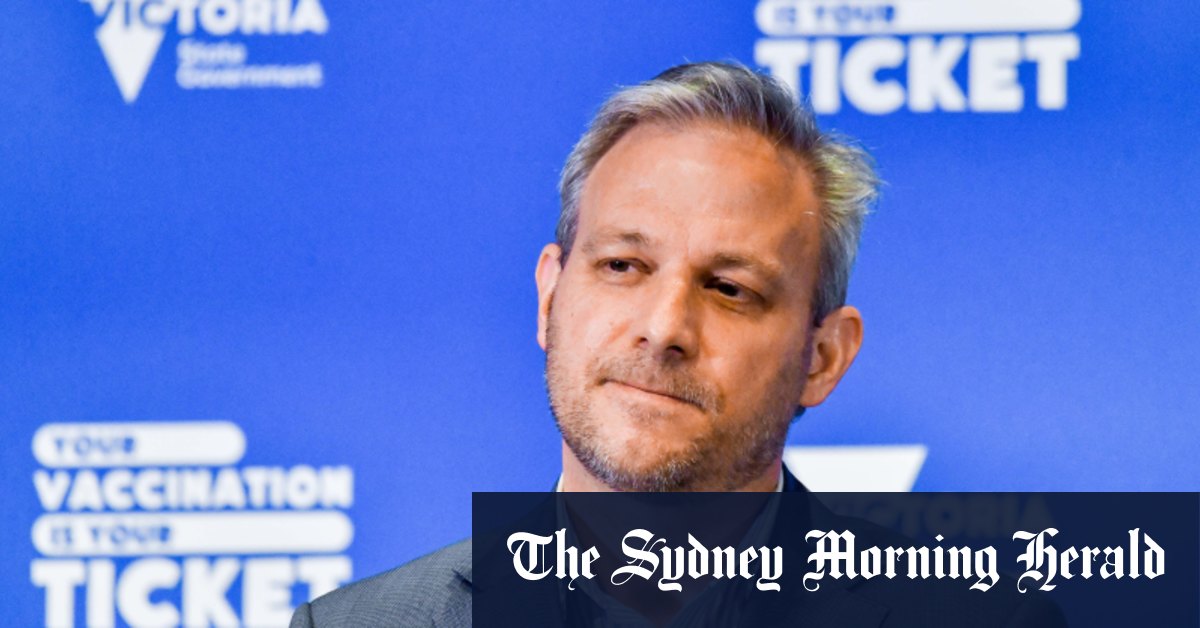 COVID-19 has once again delivered a curveball that authorities need to face head on without delay, and there is minimal room for error. On Friday, we woke to news a potentially dangerous new strain dubbed Omicron had been detected in nine countries of southern Africa. Scientists don't yet know the severity of this new strain but the World Health Organisation has dubbed it a variant "of concern".
WHO's Technical Advisory Group said Omicron had a large number of mutations that made it concerning, and that preliminary evidence suggested "an increased risk of reinfection" compared to the other variants.
Loading
Significantly, that lack of information hasn't stopped Australian authorities from acting swiftly to reintroduce some travel restrictions and quarantine measures on travellers from nine African countries. Non-Australian citizens who have been in nine countries, including South Africa, where Omicron has been detected, cannot enter Australia. Australian citizens and their dependents who have been in those countries over the past 14 days will need to enter two weeks of quarantine. Additionally, anyone who has already arrived in Australia from one of the countries recently must isolate for two weeks. Some states have put their own restrictions in place on all overseas travellers.
Unlike last year, there has been no wasted time in sideshows about still going to the footy, or blaming other jurisdictions about who should have stopped a cruise ship. Prime Minister Scott Morrison said the developments were "concerning". Federal Health Minister Greg Hunt said the government would not hesitate to take harsher measures if needed.
NSW Premier Dominic Perrotet said it was "inevitable" new variants would enter Australia, while sticking for now to plans to open up further next month.
These are appropriate and measured responses that can be dialled up and down as more evidence comes to light. The federal and state governments must be careful not to stoke fears until further facts are known. But it was perhaps Victoria's Chief Health Officer Brett Sutton who looked furthest ahead, noting that the pandemic won't be over in Australia until it is "under significant control" globally, "and that won't happen until there's much higher vaccine coverage, especially in the poorest countries of the world".
Loading
His comments highlight that many of the dangers of COVID-19 lie beyond our borders. For all our efforts to boost local vaccination rates, Australia must take its good fortune thus far to an international role. As the WHO and the Herald have argued previously, the issue of vaccination poverty looms as a major challenge to bringing the global pandemic under control.
While rich countries including Australia push for the highest domestic vaccination rates possible, poorer countries can only dream of having the access to vaccines, the logistics for delivery and the education campaigns we have. Last month, a coalition of groups that includes Oxfam, ActionAid and Amnesty International reported that only one in seven COVID-19 vaccine doses promised to the world's poorest countries had been delivered. Of 1.8 billion doses pledged by wealthy nations, just 261 million, or 14 per cent, had arrived in low-income countries and nearly a year after vaccines first became available, only 1.3 per cent of people living in the poorest parts of the world are fully vaccinated.