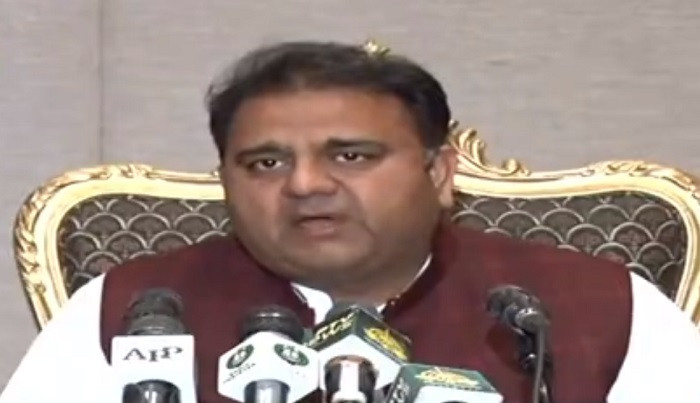 LAHORE:

Information Minister Fawad Chaudhry said on Tuesday that Pakistan has reported only one case of poliovirus in the first seven months of the current year.
Addressing a press conference after the meeting of the federal cabinet, the minister said that it was for the first time in a very long period that Pakistan has reported such a drastic decrease in polio cases.
According to the minister, the prime minister appreciated the performance of health officials in controlling the number of cases.
Speaking about the upcoming census, the minister said the new census will be conducted with the help of technology and will take 540 days to complete. After the census, a new delimitation process will be started ahead of the general elections in 2023. Fawad said the prime minister has formed a special committee on the issue to finalise modalities.
Read Next elections to be held under new census: Umar
The minister said Pakistan has also added Uzbekistan to the business visa list to facilitate the Uzbek business community. He said Pakistan also plans to build a railway track from Karachi to Tashkent via Mazar-e-Sharif.
The minister said that the government has also approved the establishment of Alternate Dispute Resolution (ADR) centres in Islamabad that would initially handle family cases.
The government has also extended the tenure of the Drugs Regulatory Authority Pakistan (DRAP) chairperson for three months.
Fawad fruther informed that the government has also come up with a two-pronged strategy to regulate social media. Under the new policy, companies and individuals will be dealt with separately after amendment in relevant laws.
The information minister said the government would also import movies from regional countries to support cinemas in Pakistan. Canadian-Punjabi, Iranian and Turkish films will be screened, he said, adding that the government will try to lift Covid restrictions on cinemas soon.
The minister said that the government has also approved up to a 44 per cent increase in the house rent for government employees in the wake of spike in overall rents.
In response to a question about the meeting with opposition leaders as claimed by Senator Azam Swati, the information minister said the opposition leaders visited the National Assembly speaker a few days ago. He, however, added that it could have been an informal meeting.