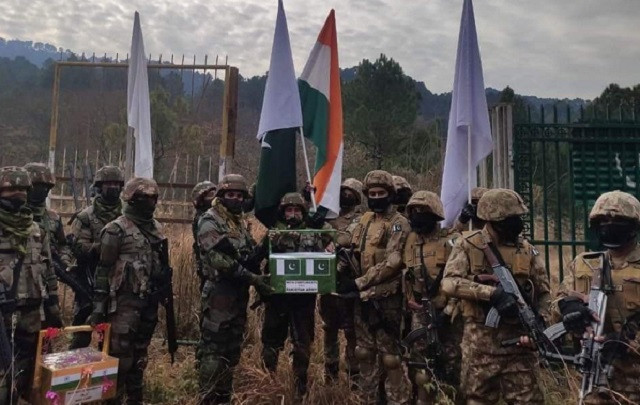 APP:

Pakistan and India exchanged sweets at various places along the LoC at the beginning of the New Year and wished each other a "Happy New Year".
According to security sources, sweets were exchanged between the Pakistan and Indian Army at four different locations adjacent to the Line of Control (LoC), including the Parachkothi and Poonch sectors. The security officials of the two countries wished each other on the occasion.
A better situation is viewed along the LoC after Pakistan and India reached a ceasefire agreement in February last. On the other hand, there were no reports of the exchange of sweets between the border forces of the two countries stationed at Wagah in Lahore and the Gandasingh border in Kasur.
The border forces of the two countries traditionally give sweets to each other on their national and religious festivals.