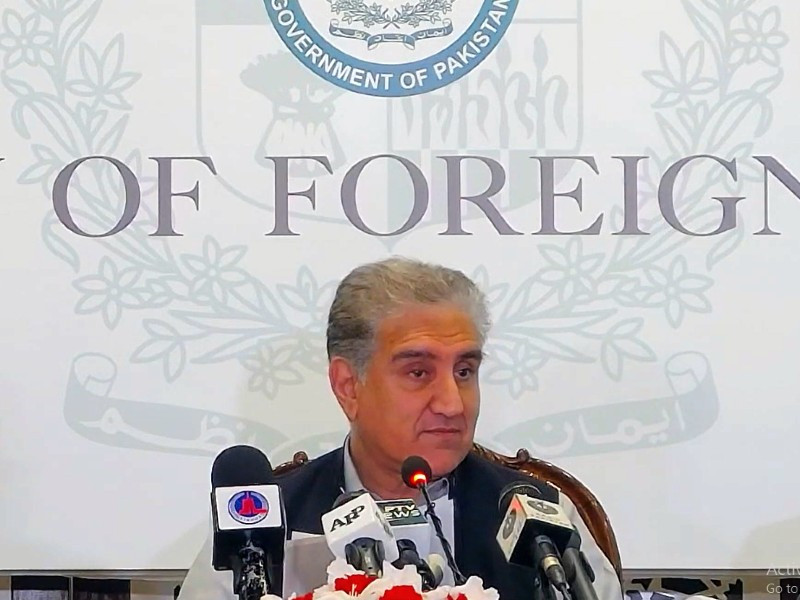 ISLAMABAD:

Foreign Minister Shah Mahmood Qureshi on Wednesday reiterated that Pakistan wants a coordinated strategy on Afghanistan.
The foreign minister was talking to the media at the Parliament House in Islamabad after meeting the Senate Standing Committee on Foreign Affairs.
"Pakistan's positive role in the Afghan peace process and its efforts for humanitarian assistance and evacuation of foreign nationals was appreciated", he remarked.
Qureshi claimed that the committee and all parties commended the country's role in Afghanistan. He also briefed the committee on the current "evolving" situation in Afghanistan and answered their questions.
Read Qureshi warns world against abandoning Afghanistan
According to the minister, the committee was content with, and in agreement with the work of the foreign office, including the FM's trip to neighbouring regional countries in efforts to adopt a 'coordinated approach'.
Qureshi stated that all political parties, including the PPP, PML-N, JUI, and others were present at the meeting.
Last week Qureshi underscored that Pakistan would continue to play its constructive role in support of the efforts to promote peace and stability in Afghanistan during a telephone conversation with United Nations Secretary-General (UNSG) Antonio Guterres.
Secretary-General Guterres expressed gratitude for Pakistan's role in facilitating the work of humanitarian missions of UN entities in Afghanistan and sought Pakistan's continued support in the matter.