Parcel carriers are pushing hard to gain access to Australia Post's network of infrastructure, including its PO Boxes and parcel lockers, as the federal government ponders the long-term sustainability of the postman
With a government review underway, a host of private parcel delivery operators, including Sendle, Team Global Express and Couriers, argue that Australia Post should allow third-party delivery companies to use their networks to help parcels get through. reach consumers faster.
The carriers say that by opening up their networks, Australia Post could not only improve the delivery experience for consumers, but also increase the revenue it generates through parcel delivery. In February, Australia Post said its letter business had lost $189.7 million in the first half of 2023.
In a presentation on the discussion paper on modernizing government postal services, small business-focused parcel startup Sendle wants Australia Post to open up its network of PO Boxes to all courier companies, giving them the freedom to deliveries to post office boxes.
It also advocates for more partnerships between Australia Post and other parcel delivery companies, including the possibility of "job sharing" models, where private sector partners take over some functions of the postal service, such as collecting and sorting mail.
"I think in the long run all these ideas are good for the competition, the senders and the receivers, and good for (Australia) Post," Sendle founder and chief executive James Chin Moody said.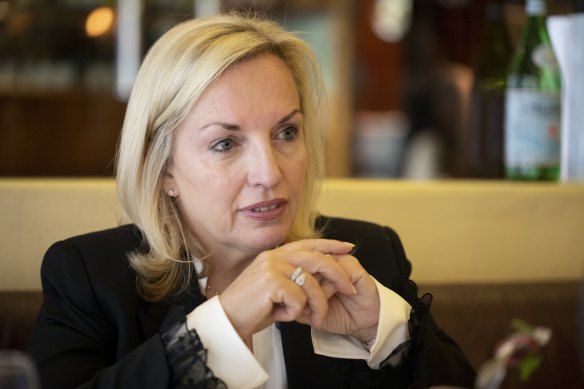 Meanwhile, former Australia Post boss Christine Holgate is also pushing the organization to increase access to its networks, particularly in rural and regional areas.
Holgate is now chief executive of the logistics business Team Global Express (formerly known as Toll) and believes that allowing third-party providers to deliver to regional post offices would make life easier for consumers in remote locations. The move would also create significant revenue streams for Australia Post and community post offices, which are often owned by mom-and-pop operators.