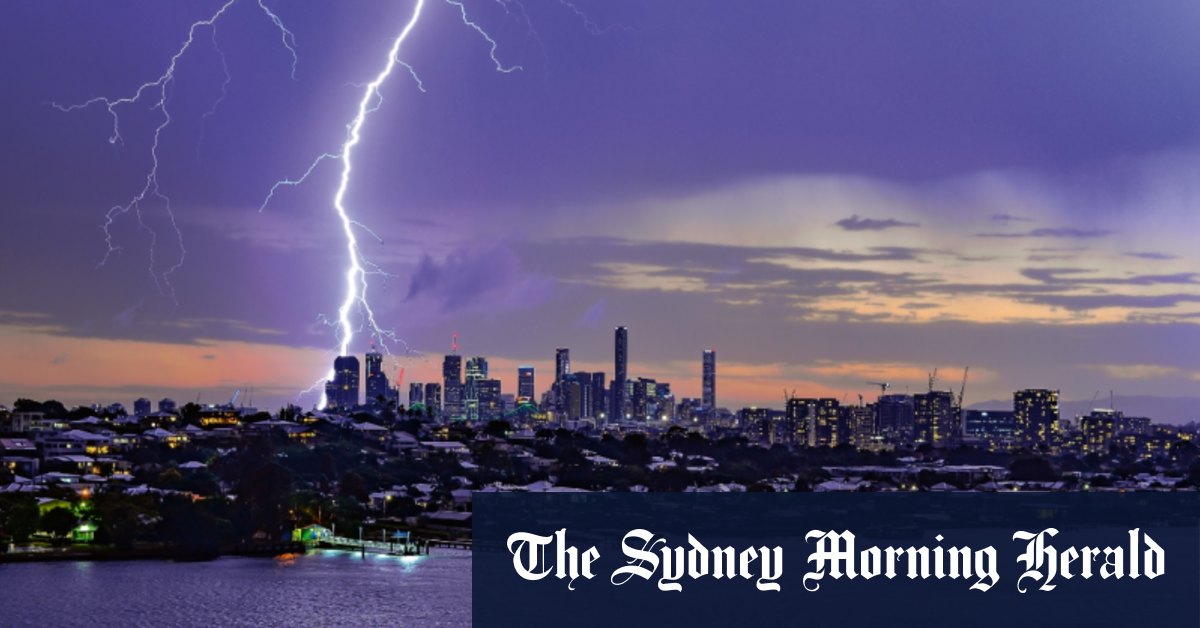 "The main focus is likely further north, where a trough is sitting around the Wide Bay.
"But we're likely to see quite a bit of rainfall around Brisbane. [We're] forecasting five to 15 millimetres," Mr Kennedy said, adding there could be up to 30 millimetres in isolated areas.
"It could continue into Tuesday as well, though at this stage, the risk of thunderstorms is going to be north of Brisbane, but certainly on Monday, we could see some severe thunderstorms."
Severe thunderstorms were also forecast on Sunday afternoon for parts of central inland Queensland as a trough moved across the region.
The bureau said the storms were likely to produce damaging winds and large hailstones on Sunday afternoon, and could affect Clermont, Moranbah, Capella, Dysart, Elgin Downs and Belyando.
On Sunday, there was a very high fire danger across most of the south-east, but it was expected to drop to low or moderate to high on Monday.
Temperatures were expected to drop by six degrees by Monday, back into the high 20s.