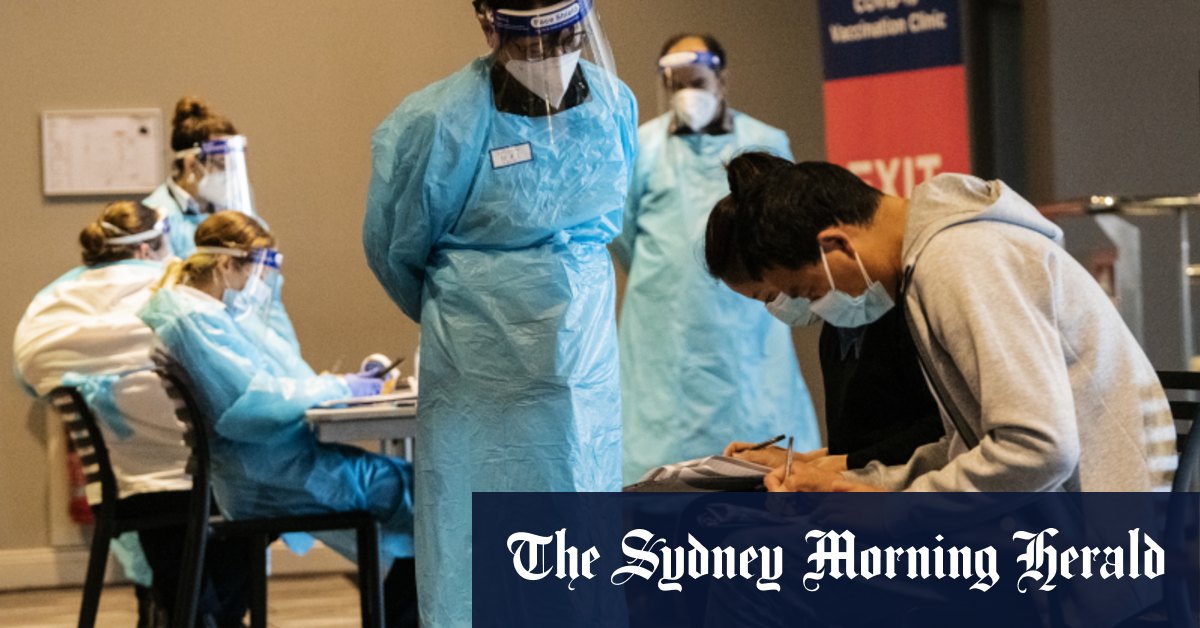 Loading
"I think it reflects the trust they have that this is a safe and effective vaccine, that has minor side effects, and it is just like getting vaccinated as they normally do in their teenage years," he said.
NSW has a statewide five-year-old vaccination rate of 95 per cent. Adolescent rates of vaccination against HPV are above 80 per cent.
James Cook University professor of infectious disease and epidemiology Emma McBryde said there was a pressing need to vaccinate children before the state reopened on the first Monday after reaching 70 per cent full vaccination.
"If they're not vaccinated, children will just sustain transmission among themselves and anyone who can't get vaccinated will be at a higher risk," she said.
At the other end of the age spectrum, roughly 95 per cent of people aged 70 to 94 have received their first dose. Double-dose rates are above 70 per cent for over-70s and as high as 80 per cent in 75 to 79-year-olds.
The rising rates have led many to ask when NSW will hit its 70 per cent full vaccination target, with reports on Wednesday that industry groups had been briefed by the state government for an October 11 reopening.
However, Mr Hazzard said it was a "media assumption" that October 11 was the reopening day.
To 8pm Wednesday, 1,257,041 NSW residents had received second doses of the COVID-19 vaccine. The state passed that number of first doses on August 20, meaning people who received their second vaccination on Wednesday received their shots about five weeks apart.
Given NSW hit 70 per cent first-dose vaccination on September 2, if the average dose interval remained the same, the state would reach 70 per cent full vaccination on October 6 (a Thursday, making October 11 the Monday on which certain industries would be allowed to reopen) and 80 per cent full vaccination on October 19.
The average gap between doses in NSW has been declining over August and September, due to a greater availability of the Pfizer vaccine, generally administered three weeks apart, and more people shortening the interval between their AstraZeneca doses.
However, hundreds of thousands of Pfizer doses from Poland administered in Sydney's local areas of concern in late August and early September are scheduled at eight-week intervals, NSW Health deputy secretary Susan Pearce, who is leading the vaccination rollout, said.
Dose intervals for Pfizer have varied throughout the outbreak: Dr Hespe said many GPs in July and early August moved theirs to six weeks to maximise first-dose coverage during restricted supply.
Professor McBryde, who has a phD in mathematics and has conducted disease modelling during the pandemic, said determining when the state would hit the 70 per cent mark was "not rocket science" and projecting dose intervals would give a relatively accurate indication, although the variation from the Polish Pfizer could disrupt this slightly.
She said it was important for the state to set its sights on targets beyond 70 and 80 per cent.
The Morning Edition newsletter is our guide to the day's most important and interesting stories, analysis and insights. Sign up here.