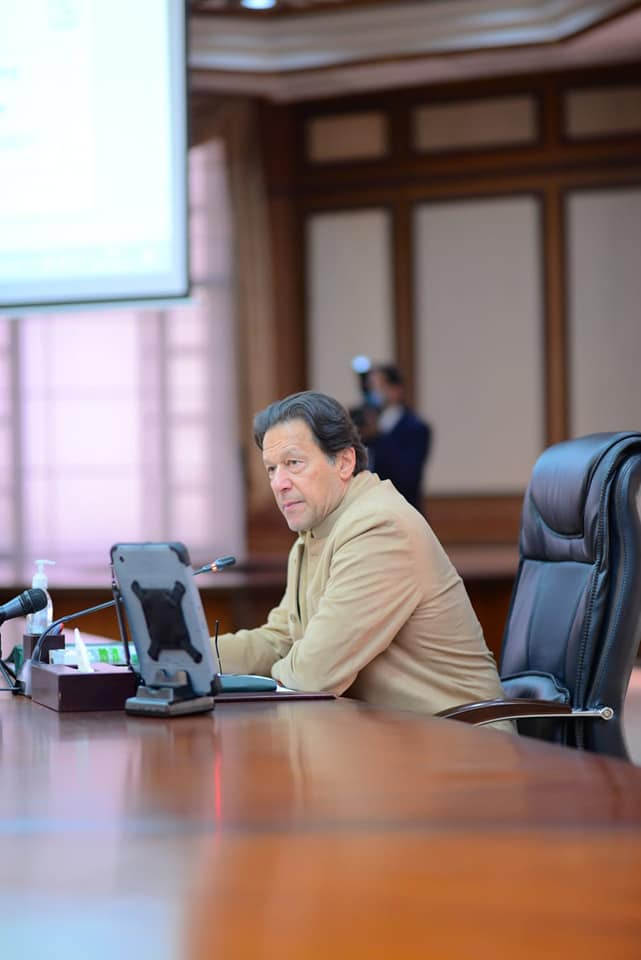 ISLAMABAD:

Prime Minister Imran Khan on Thursday admitted the incumbent government's failure on the accountability front, saying that despite all the evidence, "these people [corrupt] are escaping".
"There is solid evidence against [PML-N President] Shehbaz Sharif. Can anyone deny that Shehbaz did not commit corruption?" Premier Imran said while giving an interview to a private news channel.
Shehbaz is facing a money laundering case in the Lahore High Court, while his elder brother, PML-N Supremo Nawaz Sharif who had been declared a "proclaimed offender" in the Al-Azizia and Avenfield reference by the IHC, is in London on the pretext of receiving treatment for his deteriorating health for over two years.
PM Imran appeared optimistic about his government completing the tenure, saying: "We will complete the five years along with our allies."
The prime minister termed the next three months as "important for his government".
Earlier during the week, the Election Commission of Pakistan report showed that the PML-N and the PPP had hid their bank accounts from it so that the sources of funding could not be known. The report also revealed that the ruling PTI did the same but Information Minister Fawad Chaudhry said that the commission had "counted an account twice".
"I welcome the ECP's review of PTI funding for donations from overseas Pakistanis. The more our financial system is explored, the clearer the facts will become and the nation will understand how PTI is the only political party whose financial system consists of an integrated system of political fundraising," the prime minister said in a tweet.
Read: PM asked to showcase economic progress
Imran further said in the interview that his government had an "ideal relationship" with the military leadership, adding that however, he had not thought about further extension in the chief of army staff's tenure as November was still quite far away.
In November 2019, the Supreme Court had suspended a government order, observing that there was no law to give extension to the army chief's tenure. But the apex court granted a six-month extension to Gen Qamar Javed Bajwa after being assured by the government that parliament will pass a legislation in this regard.
The government and opposition joined hands to amend the Army Act, 1952 to appoint and re-appoint an army chief and also extend his services.
The Ministry of Defence issued a notification regarding the extension in army chief's tenure. "General Qamar Javed Bajwa will remain as Pakistan Army chief until November 28, 2022."
It said that the new tenure of the army chief will be for an additional tenure of three years, effective from November 29, 2019 to November 29, 2022.
The prime minister said, "Inflation has to be controlled."