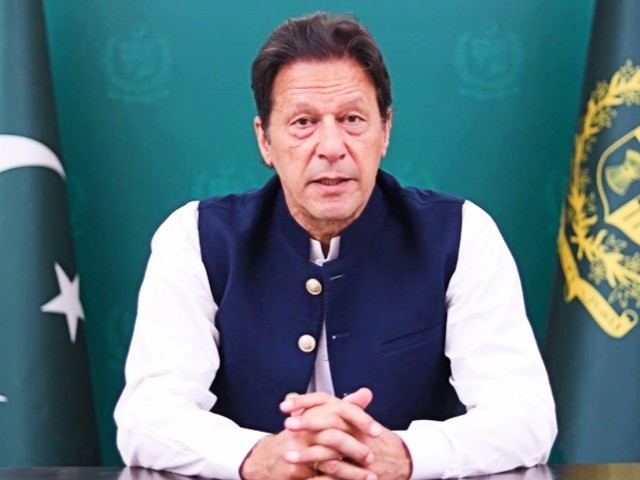 Prime Minister Imran Khan has called for the formation of an inclusive government in Afghanistan to strengthen national unity and create long-term stability in the war-torn country.
In an interview with Russia Today, he stated that Pakistan is working with Afghanistan's neighbours to determine what the current setup in Kabul can do in order to gain the international community's recognition.
According to the premier, the recognition of the Taliban government in Afghanistan would be a significant step.
"Afghanistan is going through a crucial period. It would either move towards stability after a war for four decades or it would go in the wrong direction and result in chaos and a huge humanitarian and refugee crisis would affect all the neighbours of the country," PM Imran said.
"If it is considered that Islamabad helped the Taliban against the US, that would mean Pakistan was stronger than America and all European countries, and that Pakistan with 60-70,000 militia carrying light weapons successfully defeated an army of 300,000," he said in response to a question.
The premier also mentioned that despite being an ally of the United States, 480 drone strikes were carried out on Pakistan.
Read Blaming Pakistan for Taliban takeover 'illogical': PM Imran
According to Imran, from Pakistan's viewpoint, terrorism was still feared from Afghan soil as three terrorist groups were using the country's territory for carrying out terror attacks in Pakistan.
PM Imran maintained that the notion of Pakistan's involvement in Afghanistan was a propaganda campaign against the country, started in order to divert attention away from the incapacity, corruption and lack of governance of the Ghani-led regime.
"The second element in this propaganda was India, which had made huge investments in Afghanistan," he said.
PM Imran added that a comprehensive analysis should be done to understand why the Afghan army laid down its weapons without offering resistance.
In regards to Pak-Russia ties, the prime minister said they were improving and Islamabad wanted to further boost relations with Moscow.