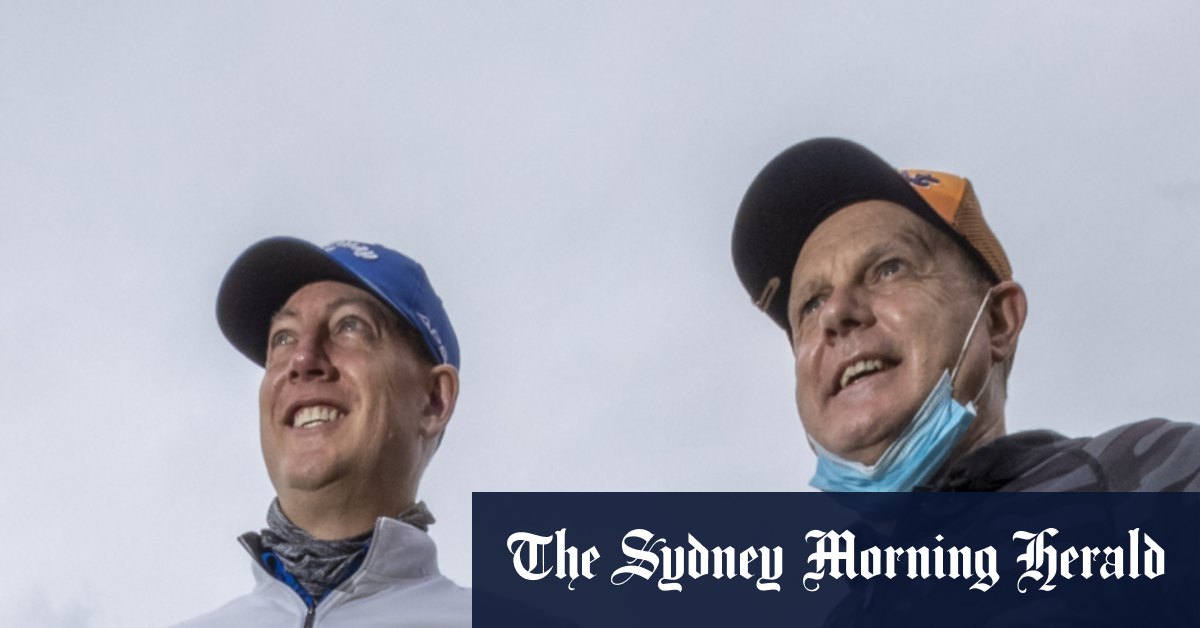 He said most clubs he knew of had alternative points of access so that players did not have to walk all the way through them to get to the bathrooms and change rooms.
"You must be able to set up a way, and you need to; I mean, if you're going to be outdoors for four hours, you're going to need to have access," Mr Noonan said.
He said it was a problem generally on many golf courses that there were not enough toilets for female golfers, but not having access to club toilets during lockdown was an even more imperative issue for women.
"As long as you put [up] the right signs and you ask people to do the right thing, [it would be OK]," Mr Noonan said.
"Also, most of the clubs are very encouraging of 'no jab, no play', so … you're already asking for people to be vaccinated, so you're already well down the pathway of managing it well and efficiently."
Loading
St Kilda resident Shane Nolan, who was also at Albert Park on Wednesday, agreed the ban would particularly affect women, while noting it was a male-dominated sport. "Unfortunately, most blokes will probably just tip it in the trees by the sounds of things," he said.
"I can understand why anyone would have a hang up on it; it's a bit ridiculous to say that you can't have access to a toilet.
"I understand that it's COVID and stuff like that, but what are you supposed to do for four hours?"
The Department of Health has been contacted for comment.
The PGA of Australia said it was not in a position to comment, given it was not the governing body that oversees golf clubs and facilities.
Stay across the most crucial developments related to the pandemic with the Coronavirus Update. Sign up for the weekly newsletter.