Two teenagers have been taken to hospital after a suspected shark attack off the Victorian coast south-east of Geelong.
Off-duty life savers and bystanders rushed to the aid of the children after the attack about 7.20pm on Sunday, and authorities issued a "dangerous animal" warning about two hours later.
"We could see them splashing but didn't know what was happening. We didn't see the shark, just the splash, but we heard the cries and our family mobilised."
The victims were taken in a stable condition from the Bellarine Peninsula beach to Geelong Hospital.
Mr Hobbs said a stranger paddled over to help the girl and her friend get to shore, before his wife, fellow Salvation Army captain and trauma emergency nurse Dianne Hobbs, "raced into action".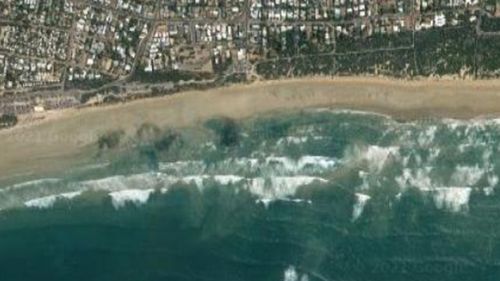 "The ambos didn't take long to arrive but in the mean time Di had all the volunteer helpers organised and the poor ladies leg compressed bandage and ready for the paramedics," he said.
"The teens were obviously shocked but taken to hospital."
A warning posted to the
VicEmergency
site said a "shark incident" was reported at Ocean Grover at 7.20pm on Sunday with a shark having been sighted within 500 metres of the beach.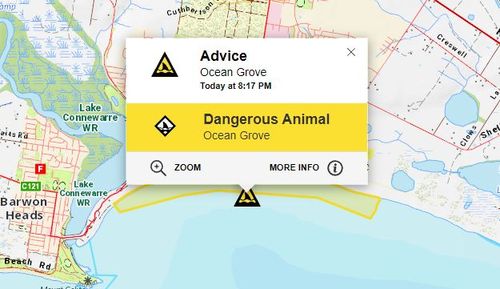 State MP for Lara John Eren also noted the attack, saying he hoped everyone involved was ok.
Mr Hobbs said his daughter, Ella, had been planning to surf in the same spot on Monday.