A man is believed to have been killed in a
shark
beach attack on
south australian
after his surfboard was discovered with a bite mark.
The 46-year-old man, believed to be Simon Baccanello, went missing while surfing at Walkers Rock Beach.
on the eyre peninsula
west of Adelaide at 10:10 (10:40 AEST) on Saturday.
The Elliston teacher's body has yet to be found, though police, SES officers and community members will resume searching the area Sunday morning.
It will focus along the shoreline, rather than the water itself.
Police had been called to Walkers Rocks Beach, seven kilometers north of Elliston, after reports that a shark had bitten a man.
A major search operation was launched, but all that was located was the man's surfboard.
"My understanding is that the surfboard is complete with a bite mark down the middle and that's all they have so far," SES's Trevlyn Smith told 9News.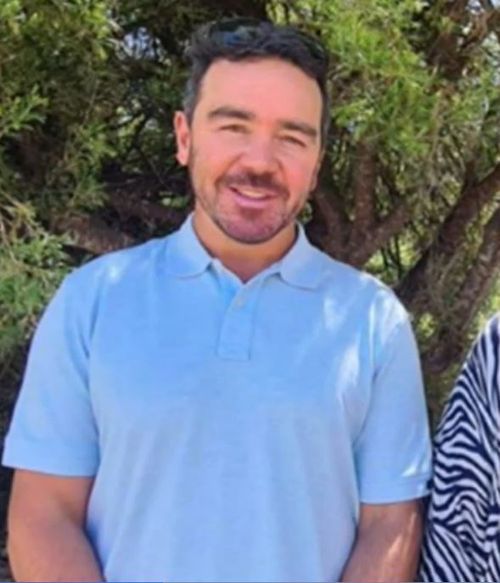 "A man is believed to have died following a shark attack at Walkers Rocks Beach this morning," police said in a statement Saturday afternoon.
No one else was injured, South Australia Police said.
9news.com.au
.
Elliston is an isolated coastal town about 600 km west of Adelaide with a population of less than 400.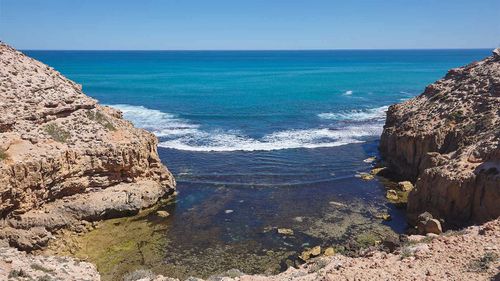 The area is known for its large number of sharks off the coast.
However, it would mark the first deadly shark attack off the coast of South Africa since 2014, when another master was captured in the waters off the Yorke Peninsula.
sign up here
to receive our daily newsletters and breaking news alerts, sent directly to your inbox.