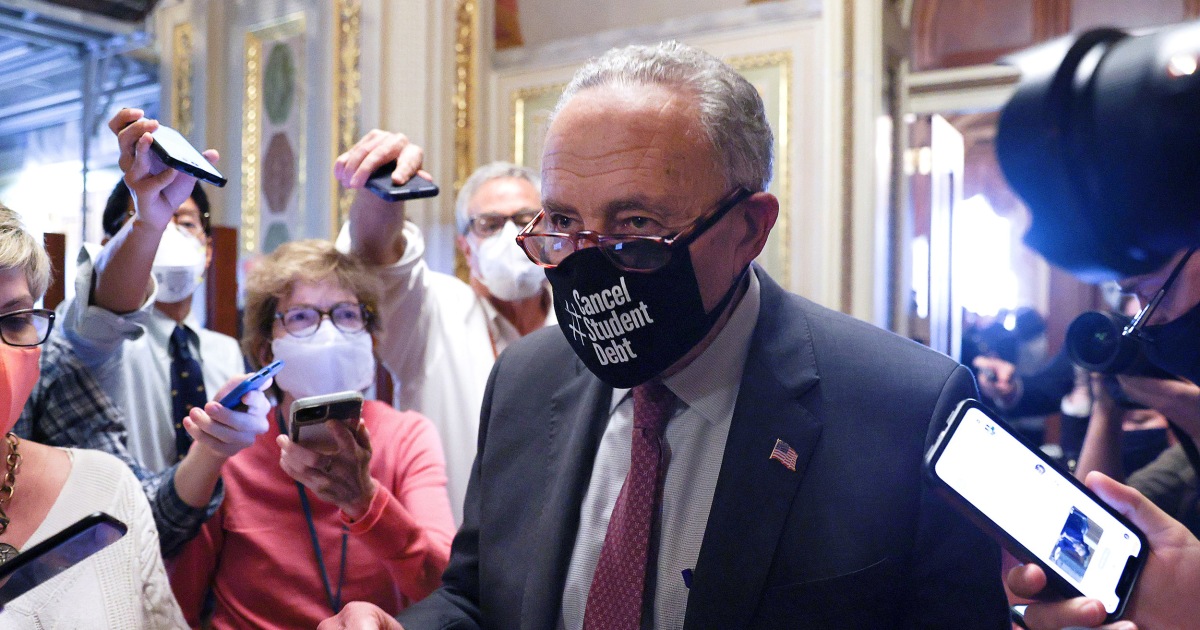 WASHINGTON — The Senate is voting Thursday night on an agreement to extend the debt limit through early December, temporarily ending a partisan standoff just 11 days before the government's deadline to avert default.
The deal would raise the limit by $480 billion, which is the figure U.S. Treasury Secretary Janet Yellen says is needed to get to Dec. 3, according to one Democratic and two Republican Senate aides familiar with the agreement.
The agreement will serve as the basis for a short-term fix as the nation faces an Oct. 18 deadline to lift the limit. The vote on the agreement would need 60 votes to prevent what the Treasury Department warns would be an economic calamity if the country defaults for the first time. Republicans would need to provide 10 votes to bypass the GOP filibuster to make it to the simple-majority final passage vote.
House Speaker Nancy Pelosi, D-Calif., told members Thursday it is possible they'll need to return early to vote on the agreement.
"At this writing, the Senate is engaged in hours of debate that will lead to a vote to lift the debt ceiling. Hopefully that will occur and if it is necessary for Members to return early, Leader Hoyer will give sufficient notice as promised," Pelosi said in a letter to the Democratic caucus.
After passing the House, the bill would then head to President Joe Biden, who is expected to sign it.
"Republican and Democratic members and staff negotiated through the night in good faith," Senate Minority Leader Mitch McConnell said Thursday. "The Senate is moving toward the plan I laid out yesterday to spare the American people a manufactured crisis."
On Wednesday, McConnell said Republicans would not filibuster a temporary extension of the debt limit as long as Democrats put a dollar amount on the increase, giving them more time to enact a long-term solution on their own.
"This will moot Democrats' excuses about the time crunch they created and give the unified Democratic government more than enough time to pass standalone debt limit legislation through reconciliation," McConnell, R-Ky., said in a statement.
Sens. Ted Cruz, R-Texas and Lindsey Graham, R- S.C., called the offer by McConnell a mistake.
"I believe Democratic Leader Schumer was on the verge of surrendering, and then, unfortunately, yesterday Republicans blinked. I think that was a mistake. I think that was the wrong decision," said Cruz on the floor Thursday.
Graham called the agreement a "self-inflicted wound and we need not do this again."
Also prior to the vote, former President Trump sent out a statement urging Republicans to not vote for "this terrible deal."