"Children have suffered multiple and traumatic injuries, including partial and complete amputations of arms, multiple crushing injuries to limbs, severe lacerations to the head and body, head injuries," Royal Children's Hospital chief executive Bernadette said. McDonald's.
The accident occurred as 45 children were walking home from Exford Primary School, near the intersection of Exford Road and Murphys Road in Eynesbury, at around 3:40pm.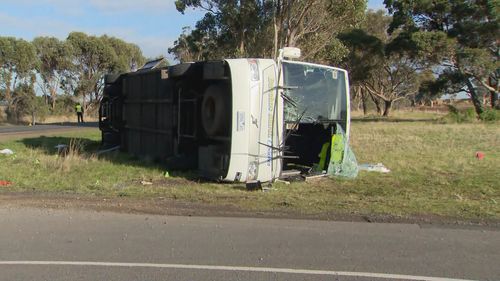 McDonald's has said she's surprised all the children survived the horrific accident.
Nine children between the ages of five and 11 were rushed to hospital yesterday afternoon.
Seven were admitted, one of them transferred to the intensive care unit.
"Three patients are currently receiving spinal support," McDonald said.
She said several of the children would have to return to the operating room today after operations continued overnight.
An emergency Code Brown was enacted last night at the hospital to deal with the victims of the bus accident.
McDonald said the children's parents were not able to meet with them until the early hours of the morning.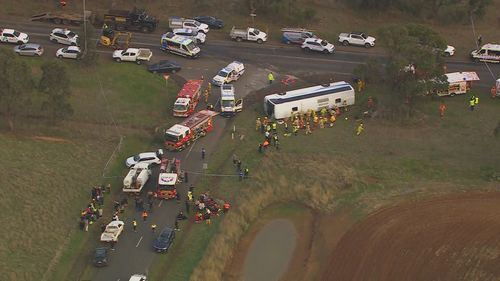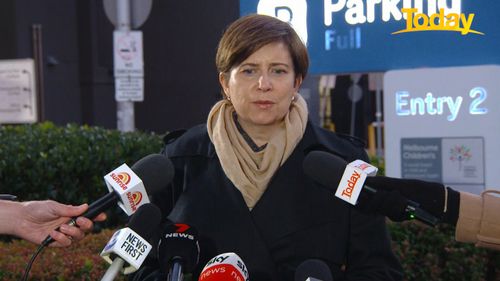 "It's going to be a long journey for these kids and their families," McDonald said.
The parents were offered overnight hospital accommodation.
The 49-year-old trucker, who has also been hospitalized, stopped at the scene and is assisting police.
The bus was attempting to turn right onto Murphys Road when the truck collided with the rear of the bus, causing "significant" damage, Victoria Police Superintendent Michael Cruse said.
"The scene was chaotic," he said.
Police have said the truck driver is expected to be charged today.
Locals told 3AW that the stretch of road where the accident occurred is a problem area and needs urgent attention.
Chelsea, a local Eynesbury paramedic, told 3AW that she "has been saying for years" that there would be horrible crashes on that stretch of road, while truck driver Joe said he had seen appalling behavior from drivers. over there.
Prime Minister Daniel Andrews praised first responders and hospital staff for their response to the "deeply distressing incident" while speaking to the media this morning.
He said he had heard that teachers rushed to the scene of the accident to comfort the students involved.
"What an amazing school community," he said.
Andrews said the government would support the school in any way possible.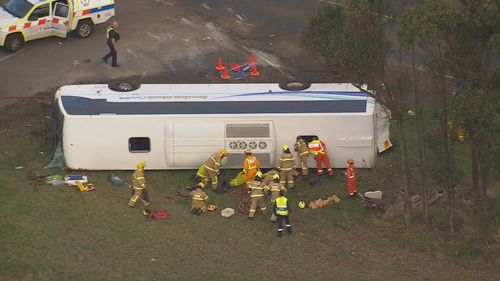 A Department of Education spokesperson also said the department's thoughts are with the students, families and staff involved.
"We appreciate the response from the Exford Primary School principal and staff, who were on site and ensured all children involved received support and care," the spokesperson said.
"The Department will continue to extend all resources to support students, staff and families."
Eynesbury is located around 44km from Melbourne, near Melton, and the accident occurred near Exford Primary School.
Exford Elementary School is a co-educational school for preparatory to six years with an enrollment of 279 students.
sign up here
to receive our daily newsletters and breaking news alerts, sent directly to your inbox.